2 minute read
The Future of Litigation Finance for Plaintiff's Attorneys
As an attorney, you invest in your case to ensure the best outcome for your clients. If your cases get stuck or don't resolve promptly, your resources are frozen. The problem worsens because many plaintiff's attorneys offer their services on a contingency basis.

The result? It could be months or years before you see a return on your investment, leaving you unable to take on new cases to grow your portfolio and business.

You work to represent plaintiffs in mass tort, personal injury, and employment lawsuits, but defendants can have what feels like an endless coffer of resources to shut down your client's case.

Plaintiff's attorneys do mental gymnastics every day. Pretrial discovery activities, like depositions, are weighed against the case-value benefit. Third-party litigation financing can help attorneys refocus on representing their clients without cost restraints.

In recent years third-party litigation finance has become more common. Typically, litigation funders agree to share a claimant's risk and provide financial assistance in exchange for a share of the potential recovery.

On the plaintiff's side, funding is usually provided as a non-recourse investment, which means no payment is required unless the case resolves favorably. Additionally, the investor must be a passive participant and maintain no control over the litigation process or the attorney-client relationship.
What Does the Future of Litigation Finance Look Like?
The litigation finance industry, while gaining traction, is still in its nascent stage. In 2022 and beyond, expect the industry to grow, particularly as the economy starts to slow down and plaintiff firms explore nontraditional ways to finance their cases.

New players are also starting to enter the litigation finance space, historically controlled by a few large multinational companies. These new entrants are looking for ways to make litigation financing available to firms and litigants that previously did not have access to this type of capital.

There are three key areas where Steno predicts the industry will evolve in the future.
1. Services and Financing Will Be Consolidated
First, finance, technology and services providers will continue to consolidate their offerings. Second, as financial markets change globally, capital investments will continue to migrate toward safer sectors. Finally, local regulations and policies will shift and make room for innovations that were not previously possible, and there will be more advocacy for transparency in litigation finance.

Consolidation of services is an essential element of Steno's ethos as a company. Steno provides excellent court reporting for depositions, combined with innovative technology and microfinancing to create a single solution to a problem that attorneys relied on various vendors to solve.

Steno is pioneering this shift toward consolidation but believes that other companies will begin to evolve in the same way. Law firms rely on various vendors for support in the litigation process. If others can follow in Steno's footsteps, that will create massive improvements in the litigation process for plaintiff's attorneys.
2. Macro Factors Will Impact the Market
More capital will enter the litigation finance market as macro factors change. This has already started to happen, and the industry has been experiencing exponential growth in the last few years.

Historically, when the broader economy downturns, funds migrate to safer sectors. The legal industry is inherently safer than traditional investments because of the low risk and high potential for an outsized return on investment.
3. Regulations Will Become Standardized
Finally, more local regulatory bodies will fight for standardized rules on litigation financing. Consumer advocacy groups are rallying around plaintiffs to increase their access to justice by removing financial constraints. They advocate for maintaining the non-disclosure asset status so that utilizing this essential resource doesn't hurt a plaintiff's credibility or claim in a court of law.

The future of litigation finance for plaintiff's attorneys in the US is exciting. Advancements in the industry will continue to increase access to justice for most Americans, historically reserved for the wealthy minority.
TAGGED WITH:
Thought Leadership
,
Litigation
Get the latest from The Brief directly in your inbox
AVAILABLE NATIONWIDE
The court reporting you need. The service you deserve.

When running a law firm, you have a lot on your mind: your cases, your clients, your cash flow. You need to meet your deadlines, work up your cases, and generate new business. So the last thing on your mind should be worrying about the details of depositions. Don't let financing or technical hurdles stand in your way.
Recommended for you: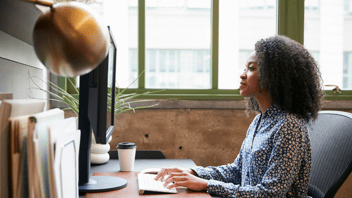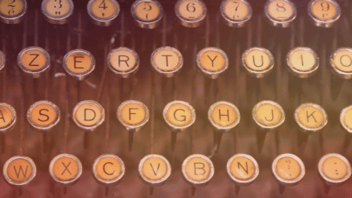 Shorthand writing systems have been known for hundreds of years, created to record the spoken word...
Read Blog Post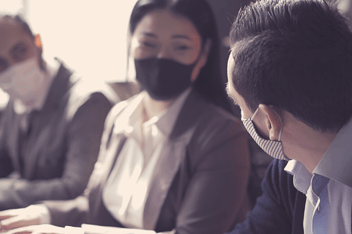 Successfully taking a deposition or representing a client being deposed both boil down to one...
Read Blog Post