4 minute read
The Integrated Court Reporting Solution That You Didn't Know Could Exist: Announcing Steno's Integration with Litify
Centralized scheduling, court reporting, and file management within each Litify Matter
Lawyers often rely on a myriad of vendors and partners for software, finance, and litigation services to get their work done.
Fundamentally, these tools should support workflows to make their work as easy as possible. As it stands today, the existing products and services don't play nicely with each other.
Steno's goal is to bring those products and services together and help them talk to each other, so we can meaningfully improve workflows for attorneys and their support staff.
We're actively seeking out collaborative partners to take part in our efforts to develop integrated technology solutions for our clients. So with great excitement, we announce our partnership and integration into Litify's practice management platform.
Integrating Court Reporting and Practice Management
Think back to March 2020, when the pandemic fundamentally shifted how we all live our lives and do our work. It started a sea change in lawyers' work, and trailblazers in the industry began embracing innovative technology to gain a competitive advantage.
I feel lucky that some of those trailblazers are Steno's clients. Their feedback is essential to our business development, and we work hand in hand to create solutions to their problems.
Our in-house engineering team enables us to build custom products based on our client's needs. So when our clients asked to integrate our court reporting services into a practice management platform, teaming up with Litify was a no-brainer.
Litify's software is built with Salesforce, making it easy for us to thoughtfully engineer the technology to integrate our court reporting services and make our client's work easier.
Attorneys coordinate with and rely on a lot of people to build out a case. When an attorney works with us, our goal is to give them what they need quickly and easily. However, when we deliver our final work product, whether a transcript or otherwise, it can take additional work for an attorney to access it.
Files can get lost in inboxes, and that costs precious time. So, by delivering transcripts and video files directly in the workflow tools they're already using, we've created an innovation that truly makes the process easier: fewer clicks, fewer emails, and less coordination.
With the Litify integration, users can:
Book depositions and court reporting services with Steno from the "Matters" tab. Just add the appropriate information about the job, including next-day or equipment rental needs, and book a court reporter or videographer in real time.
Access all depositions from each Litify Matter. A new tab called "Steno Jobs" grants instant access to view and manage all the scheduled and completed depositions for the Matter.
View, store, and download files without leaving Litify. With this seamless integration, automatically view and download Steno transcripts, exhibits, and video files directly in the case management platform.
We're also building additional integrations with Litify to further improve the court reporting workflow experience, including centralized invoicing and downloadable account statements.
How the Litify Integration Makes Your Life Easier
Collectively, the litigation technology industry is behind in terms of innovation. Steno stands out from our peers because our approach is different. We're working to improve the entire litigation process, and we've already begun to take measured steps toward this goal.
One of our core values is to constantly innovate. Digging deeper into Steno's definition of innovation, we're not focusing on deep learning or artificial intelligence-based products. Instead, we're working on building products that are innovative because they are practical and intuitive.
User experience is paramount, and our products and services are designed to fit seamlessly into attorneys' workflows. Litify is a great partner for Steno because their approach also focuses on using intuitive technology to improve attorneys' workflows.
Litify attracts the types of clients we hope to work with. We want to improve their court reporting experience in the same way Litify has improved their case management experience.
Practice management platforms are vital pieces of software to any law firm. Court reporting is also a critical part of the litigation process. Combining the two takes a huge chunk of the coordination and administrative work off our clients' plates.
Building Solutions to Save You Time and Money
We want to become the premier court reporting service in the marketplace, but we have a bigger vision. We plan to build a unique solution that integrates all of our clients' needs under one umbrella.
As we continue to grow and work with more firms, we will prioritize finding ways to make their lives easier. We aspire to create an innovative solution to lawyers' shared technology, services, and financing problems.
I know this is a big vision.
The first step toward achieving it is to continue to develop our products thoughtfully. Then, we will take feedback from our clients to improve and expand our services to litigators across the U.S.
The second is seeking out more collaborative partners like Litify to take part in our efforts to develop integrated technology that improves workflows. We're looking for thought partners to join us as we continue improving litigation technology.
If you're an attorney or litigation services provider and are interested in working with us to create innovative solutions that improve the litigation process, send me a message. I'd love to work with you.
TAGGED WITH:
Thought Leadership
,
News and Updates
Get the latest from The Brief directly in your inbox
AVAILABLE NATIONWIDE
The court reporting you need. The service you deserve.

When running a law firm, you have a lot on your mind: your cases, your clients, your cash flow. You need to meet your deadlines, work up your cases, and generate new business. So the last thing on your mind should be worrying about the details of depositions. Don't let financing or technical hurdles stand in your way.
Recommended for you: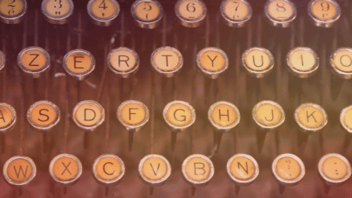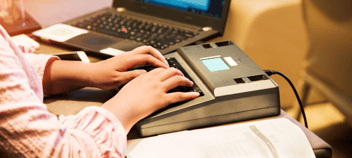 With the advent of COVID-19, moving into a virtual world became increasingly necessary for court...
Read Blog Post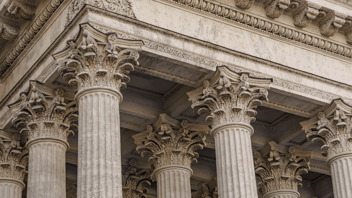 Steno was founded by a trial attorney, a computer engineer, and an experienced entrepreneur in...
Read Blog Post