3 minute read
We Raised $10M to Continue Improving the Litigation Process For You
Announcing Steno's Series A1 Round of Funding
We are pleased to announce that Steno has completed our Series A1 round of funding led by Trust Ventures and raised $10 million.
First Round Capital led our seed round with additional investments from Human Ventures, Clovis Funding, Touchdown Ventures, and Amplo. This addition brings our fundraising total to $23 million.
"Steno's technology brings greater clarity and visibility into our courts," said Salen Churi, partner at Trust Ventures.
"We invest in their model because we believe better technology is key to creating a more fair and equitable justice system for everyone."
The investment will support our national expansion efforts and meet the new market demand. Our three focus areas will be: expanding our national presence, growing our team, and developing innovative products and services for you.
Founded in California, Steno is now available in Florida, Nevada, New York, and Texas. Over the next five years, we plan to establish a presence in every major U.S. market. Georgia and Illinois are next on the list.
Steno is expanding our operations, sales, and marketing teams to meet current and new clients' needs. As we grow, we will never sacrifice our concierge-level quality for quantity. You'll still experience the same level of service whenever you call us.
Steno is actively identifying new opportunities to improve the litigation process for you. We're making improvements to our signature videoconferencing platform Steno Connect. We're also researching new legal services we can provide to you on a deferred payment basis.
"We've seen great success in California and realized there is an opportunity to expand our services more broadly across the country, and that's how we plan to use this new round of funding," our Co-Founder and CEO Greg Hong said.
As a result of our seed funding last year, our team grew from 6 to more than 120 employees from diverse backgrounds in law, technology, operations, and finance. In just two years, we've increased our monthly revenue from zero to $1 million, thanks to clients like you.
"We're seeing 10 to 15% month-over-month growth and will continue to expand across the country and identify new opportunities to serve our clients," Hong said.
Our core purpose is to improve the litigation process, and investments like this help us achieve that goal. Steno's team of dedicated staff is changing the way our customers see court reporting.
"There are no better people to work with as thought partners and innovators than the team at Steno," Partner at Panish Shea & Boyle LLP Rahul Ravipudi said. "What I love about the company is that they are always looking for ways to improve and find solutions."
In the next five years, we will revolutionize the court reporting industry. Steno will establish a new standard of excellence, develop a presence in every major U.S. market, and become the largest legal support services and litigation financing provider in the U.S.
TAGGED WITH:
Community
,
Thought Leadership
,
News and Updates
Get the latest from The Brief directly in your inbox
AVAILABLE NATIONWIDE
The court reporting you need. The service you deserve.

When running a law firm, you have a lot on your mind: your cases, your clients, your cash flow. You need to meet your deadlines, work up your cases, and generate new business. So the last thing on your mind should be worrying about the details of depositions. Don't let financing or technical hurdles stand in your way.
Recommended for you: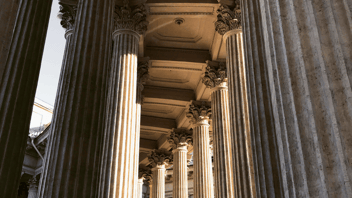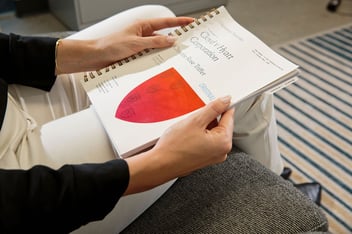 Connor Throckmorton represents employees in claims involving discrimination, retaliation,...
Read Blog Post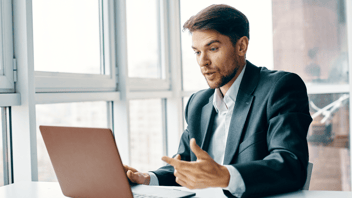 The Superior Court of Los Angeles County, the largest trial court in the nation, still has...
Read Blog Post