5 minute read
Avoid These Five Common Mistakes New Lawyers Make
There are many choices new lawyers must make as they search for a new career after law school. The first few years of work can be challenging to navigate, and there are numerous jobs you can pursue with your newly minted J.D. Law school can change the way you think and teach you new ways of looking at problems.
You may discover that your original plans to fight against international human rights violations at the United Nations or thrive in the fast-paced, adrenaline-packed environment of a huge and reputable firm are not giving you the career satisfaction you craved.
You may be making the tough decision between pursuing a career path as in-house counsel, becoming a law firm associate, or going solo. As you set out to navigate the early years of your career, keep these five mistakes in mind to avoid common pitfalls new attorneys face.
1. Not Finding a Mentor
If you're a new associate working at a law firm, pay attention to the attorneys you admire. Who do you like working with? Who is on the cases you're most interested in personally?
A mentor is someone who can guide you through your first year and beyond. They are often seasoned attorneys who can help you with the tough questions — and the easy ones too. Having someone with a wealth of knowledge in your corner will be an asset as you start your new career.
Don't be afraid to look to your other colleagues for mentorship as well. Office staff and paralegals can help you learn the ropes too.
If you're the only attorney on staff, look to a professional organization for mentorship and networking opportunities. The American Bar Association, for example, has the Young Lawyers Division specifically created to help you navigate what lies ahead.
When you've identified someone you'd like as a mentor, arrange a time to chat outside of working hours and ask them if they are willing to help you out. Don't be discouraged if you can't find a mentor right away.
It's better to find someone who has the time and drive to help you than someone who feels burdened by your request.
2. Hesitating to Ask for Help
In life and at work, you can't be afraid to admit when you need help. But, unfortunately, we are often our own harshest critics. So asking a partner or colleague for some assistance the first few times you do something new is perfectly normal — and encouraged!
In your schooling, you might not have learned some of the practical elements of practicing law. For example, you may know precisely how to write a perfectly crafted Motion for Summary Judgment, but do you know the page limit? Do you know the deadline for submission? Do you have practice eFiling the motion on the court's website?
Without a doubt, you'll encounter things you never read in a hornbook or outline. But, by asking for help, you'll avoid spending your nights and weekends learning a process or practice that someone else at your law firm already knows.
There will almost always be someone else who has dealt with a similar issue in the past and will be more than happy to share their wisdom and steer you in the right direction.
3. Being Afraid to Make Mistakes
Everyone makes mistakes. That's why they put erasers on pencils. But, it's how you address errors that help you to become a good attorney.
Remember that most mistakes can be fixed, but if you try to cover them up, the issue could get worse. Yes, admitting the transgression to a senior partner is terrifying and embarrassing. However, taking responsibility and proposing solutions to the new problem demonstrates that you're an associate worthy of respect.
On a more tactical note, mistakes in your legal writing and research can be avoided with a few practical tips
Invest in writing assistant software like

Grammarly

.
Double-check your work before submitting it. Don't wait till the last minute; give yourself a day to revisit what you've written before sharing it with someone else.
Identify a colleague who is willing to double-check your work when you need it. Offer them the same courtesy, but don't take advantage of their kindness by submitting sloppy copy.
Poet and playwright Oscar Wilde once said, "Experience is simply the name we give our mistakes." So think of each mistake as an opportunity to gain experience.
4. Avoiding Criticism
No one likes being told they did something wrong, but consider what it would be like if the attorneys at your law firm let you make mistakes without correction. You would continue thinking everything was OK until your behavior got you into more significant trouble with opposing counsel, or in a worst-case scenario, a judge.
Try to approach accepting constructive criticism with grace and a willingness to change. It's worth mentioning that your boss might not be the best at delivering that criticism. They may have no formal leadership training.
Remember to brush off any harsh words and focus on the content, not the delivery, to improve your work. If you have identified a mentor, #1 on our list, they may be able to help you approach future difficult conversations with your management team.
Regular feedback allows new attorneys to learn how to fix poor habits and to improve upon their strengths. But, unfortunately, it's common practice in law firm culture not to provide feedback, which brings us to the final common mistake.

5. Staying in a Bad Culture Fit
Like any other industry, you must consider the workplace culture as an essential element of your career decision-making process. Whether you specialize in employment law or criminal defense, working on a team with like-minded people will create the ideal work environment for you to grow professionally.
After a few years, you may even realize that you want to pursue an alternative career path as a policy advisor, legal librarian, or even author. Again, it all comes down to what makes you happy.
The average person spends one-third of their life or more than 90,000 hours at work. If that's true, then the average new associate probably spends two-thirds!
As you gain experience, what you thought would give you career satisfaction will probably change. Money, prestige, or making partner ​​won't make you happy if you don't identify with the people around you.
Key Takeaways
Studies on attorney satisfaction have found that autonomy, mastery, and relatedness are essential elements of the satisfaction equation.
For example, if you value innovation and adaptation to new developments in the industry, working in an office with attorneys who still lug 10-pound bankers boxes to depositions will drive you crazy.
Alternatively, imagine working with a seasoned attorney who shares your value of changing with the times. You may get the opportunity to collaborate on a groundbreaking case or test out the latest remote litigation technology.
The first few years of practice will determine the trajectory of your career as an attorney. Therefore, you must spend them wisely and set yourself up for the future you want. Above all else, spend your time exploring new possibilities, seeking out opportunities to network, and growing your skills.
TAGGED WITH:
Community
,
Litigation
,
Continuing Education
Get the latest from The Brief directly in your inbox
AVAILABLE NATIONWIDE
The court reporting you need. The service you deserve.

When running a law firm, you have a lot on your mind: your cases, your clients, your cash flow. You need to meet your deadlines, work up your cases, and generate new business. So the last thing on your mind should be worrying about the details of depositions. Don't let financing or technical hurdles stand in your way.
Recommended for you: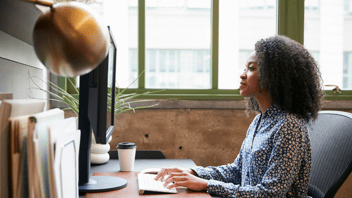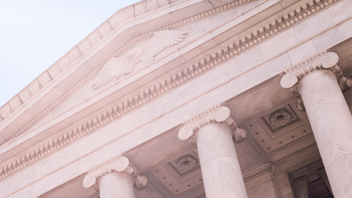 We are pleased to announce that Steno has completed our Series A1 round of funding led by Trust...
Read Blog Post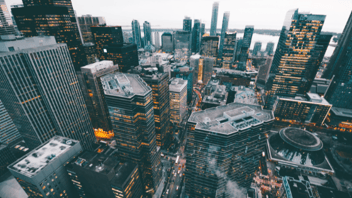 As an attorney, you invest in your case to ensure the best outcome for your clients. If your cases...
Read Blog Post