7 minute read
How a Highly Trained Legal Video Team Makes Your Deposition Experience Seamless
A Q&A with Laura Zinger, Director of Remote Services
Steno is focused on offering the best customer experience for every client, every time. Employees go out of their way to build internal processes that eliminate common court reporting frustrations from our customers' experiences.
Clients engage face-to-face with Steno's Video Team most frequently. Our highly-trained video specialists provide live technical support and excellent customer service on deposition day. They prioritize operating with a hospitality mindset, even under pressure, to ensure clients have everything they need to take a successful deposition.
Laura Zinger is the Director of Remote Services at Steno and the leader of our fearless Video Specialists. She oversees remote videographers who manage the virtual experience on Steno Connect and the equipment rental teams who send out cameras, microphones, laptops, and other equipment.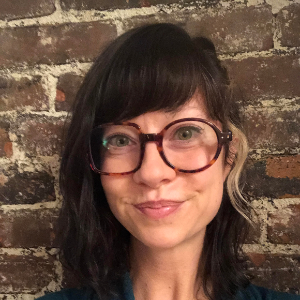 Continue reading this Q&A to learn how Zinger and her team work to ensure Steno's clients are capturing the high-quality legal video they need to enhance their cases at trial.
How did you find yourself in this position at Steno?
I was just looking at Indeed one day, looking at different video jobs. I started in the video production industry about a decade ago as a video editor and producer on documentaries. I also had experience developing operational documentation in my most recent positions at a podcast company and another tech startup.
I kind of wanted to merge the two, and when I saw this position, it seemed like it was a great fit.
What does an average day in your office look like?
An average day on the Video Squad team starts with a daily video meeting. Our remote legal videographers will go over the depositions for the day and review the legal videography orders our clients placed.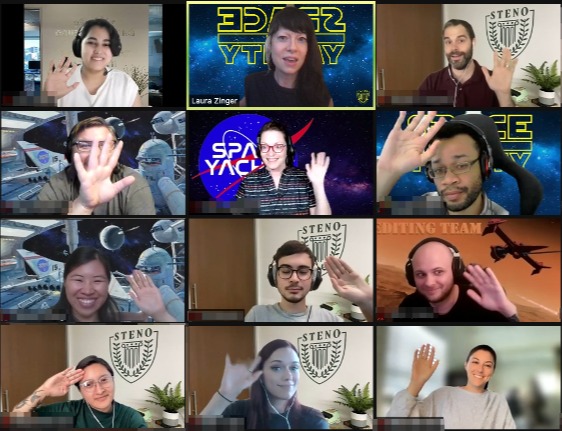 We wrap up our meeting with "Name That Tune," a tradition leftover from Luke Cheney, the previous leader of the Video Team. It's a time-honored routine that we do at the end of the daily video meeting. After that, we all get pumped, and everyone starts the day.
From there on out, our Video Managers stand on call for deposition support. Our in-house support teams dive in and help out with any emergencies happening in active depositions.
If something arises that is too complicated for the legal videographer to fix, they'll jump in and lend a hand. We also try to optimize the education process for our legal videographers, so they're ready to handle all the operational responsibilities related to the role.
I spend most of my day in meetings, managing our team's progress toward achieving key performance indicators and long-term project management.
I'm also leaning heavily into the learning and development side to keep our videographers highly trained and adept at their jobs. I also check in with our equipment rental team and make sure things are running smoothly there.
So, a large part of my day is just problem solving for the long term.
It sounds like a lot of your work has to do with our customers' success. Does that ring true?
Yes, our team is the face of Steno. The schedulers are the first touch-point, but that's primarily audio. It's a phone call or an email, so they're not seeing them. The first time that Steno has a face is at the Video Squad level on the deposition.
We must personify the customer service values that Steno was built on. For that reason, our remote videographers are multitaskers and customer experience experts!
They support sales, help with transcript and video orders, and ensure everyone feels comfortable and is signed in to the deposition. They really help out with the technical support side of things, and they also know the specific requirements for the legal read-on and off to protect the record.
It makes for a very multifaceted team! I like them a lot.
What internal processes have you built to improve Steno's customer experience?
One of the first things we did was to build a wiki, or encyclopedia, with Nuclino. Then, as we solved problems, we started flagging them, understanding them, and identifying better ways to solve them in the future. As a result, we have a record of every problem we've encountered so far and a documented solution.
Then, we built out an error log system. If something is logged as an error more than once, we add it to our wiki and build a workflow.
Those were the big process improvements I introduced, and they've become embedded in the video team and helped us be successful.
Now problems are more related to individual connectivity or device malfunctions. Our remote video team knows how to handle all those fundamental issues, and our emergency deposition support channels are pretty quiet, which is excellent. We like it that way.
What are some of the ways you've developed professionally since joining the team?
I could not have expanded on my previous professional experience without the outstanding leadership I've encountered at Steno.
I one hundred percent give them credit for helping me grow, especially Charity Rieck, my direct supervisor. She's the Vice President of Operations, and she is amazing. When I met her during the interview process, I immediately knew I wanted to work for her.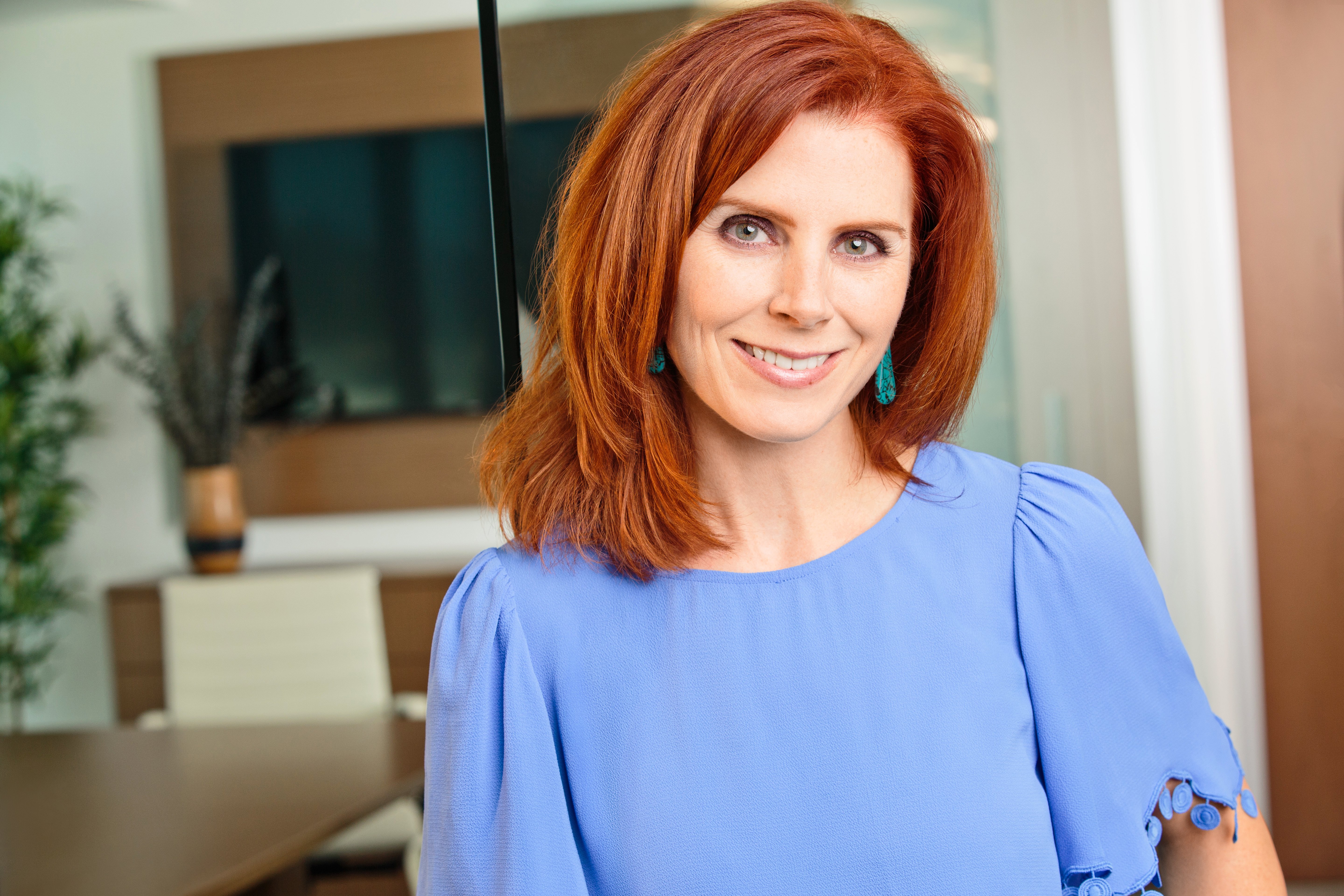 She's not only the most supportive and incredible manager I've ever had, but she's brilliant. I've learned so much from her. I'm grateful every day that she's my boss.
The other leaders are also exceptional, transparent, and communicative. Everyone from the CEO to the People Operations Manager is really lovely to work with.
And everyone's a team. So, if something goes wrong, we all band together to help. So, there's a lot of really great teamwork because of that community.
What do you look forward to most in your workday?
My favorite part of my job is working with my team and seeing them grow. I want to discover what their talents are and be able to say, "Hey, I think you'd be good at this project," and task them based on their unique skills.
I've been really lucky to see many people grow at our company and one of them is Janet Velazquez, our Operations Manager.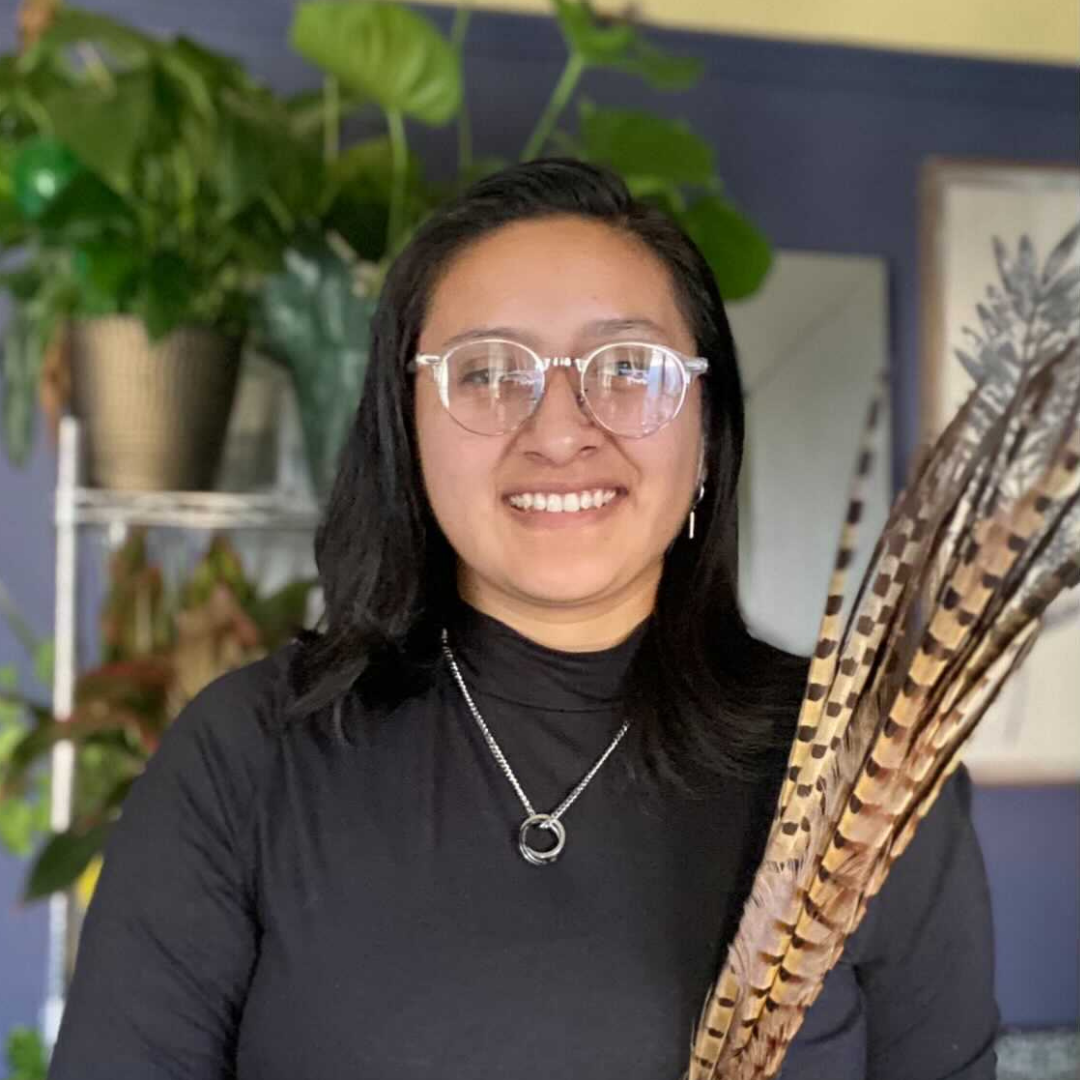 She started as a part-time videographer, and she was just so good at logistics and problem-solving. Our team nicknamed her "Shortcut" because she could find the shortcut to anything!
It's a joy to watch young professionals grow. Janet, for instance, has been promoted twice since she's been here.
Emily Oscarson, our Video Manager for the East Coast, has helped Steno grow exponentially in the five months since she joined our team. She possesses a highly analytical brain that enabless us to solve various issues on our team, and now she's an expert on all things video. It's beyond impressive.
Brian James also started as a part-time videographer, but he was recently promoted to Supervising Editor. He's built out all the operational workflows for our editing team. He has impressed me at every corner.
It doesn't even take that much input from my end for my team to grow like this. I just point out a problem or a place where we could be better and say, "Here's this thing we need. I'm going to let you go now." And they just come back shining.
I am just so impressed by all of them. It's amazing.
What's one lesson you've learned while working at Steno?
To not react right away. What you see at the surface is not always what the actual story is. So it's essential to communicate and figure out the root of an issue.
Whatever conclusion you come to immediately, you need to sit on it. Take a step back and then talk to other people and get different perspectives.
Different perspectives are key.
It sounds like your team enjoys musical expression. Do you have a favorite karaoke song?
I was a latch-key kid. I would go home after school and spend time with other kids whose parents were also working. I would spend a lot of time with a kid who had a jukebox in their basement and a costume box. We would get dressed up in costumes and sing along to songs together.
It was just like karaoke but in a basement. I think I sang "Living on a Prayer" by Jon Bon Jovi at least 1,000 times. So, I'd have to pick that one because that was like my first karaoke song.
Our Video Team is growing. View open opportunities on the West and East Coast if you're interested in joining the squad.
TAGGED WITH:
Remote Litigation
,
Video
,
Community
,
News and Updates
,
depositions
Get the latest from The Brief directly in your inbox
AVAILABLE NATIONWIDE
The court reporting you need. The service you deserve.

When running a law firm, you have a lot on your mind: your cases, your clients, your cash flow. You need to meet your deadlines, work up your cases, and generate new business. So the last thing on your mind should be worrying about the details of depositions. Don't let financing or technical hurdles stand in your way.
Recommended for you: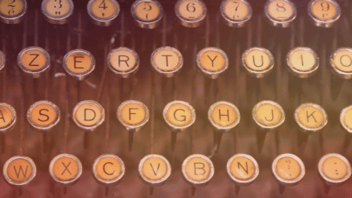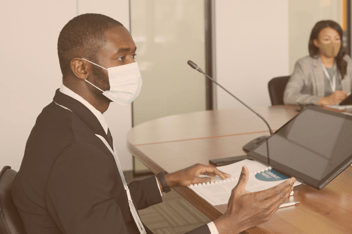 Almost two years into the pandemic, remote videoconferencing platforms have become the norm for...
Read Blog Post