5 minute read
How This Firm Owner Found the Perfect Remote Deposition Solution on Instagram
Q&A with Connor Throckmorton of Throckmorton Law Firm PLLC
Connor Throckmorton represents employees in claims involving discrimination, retaliation, harassment, wrongful termination, and employee benefits.
He has represented clients for claims under Title VII, ADA, ADAAA, 42 USC § 1981, ERISA, FLSA, and breach of contract against fortune 500 companies, hospitals, government entities, and higher education institutions.
In 2020, he founded Throckmorton Law Firm PLLC and is currently growing his team due to his early success. Read this Q&A to learn why law firm owner Connor Throckmorton relies on Steno for his court reporting and litigation support needs.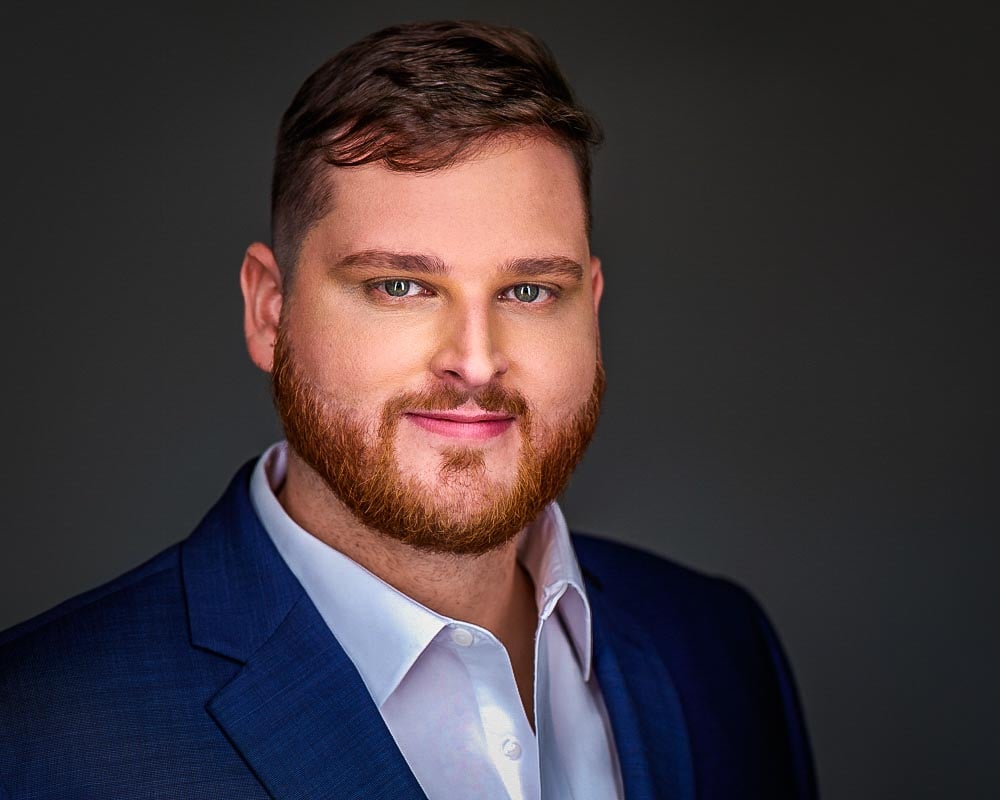 What sets Steno apart from other court reporting agencies?
I opened my law firm in November 2020, and when I did, I created an Instagram account to promote my business. I was scrolling through my feed and came across an advertisement for Steno.
At first glance, everything about Steno's branding, from the website to social media, had an easy-to-use, elegant interface.
At the pandemic's peak, Steno was one of the only agencies offering remote depositions with a software solution better than Zoom.
I liked what I saw, and I sent an email to concierge@steno.com asking how to get started.
When I mentioned I was on the plaintiff's side, the person I spoke with told me about DelayPay. Litigation financing for court reporting, for me, was unheard of. That was a significant deciding factor, given that the clients I generally represent are not independently wealthy and able to pay thousands of dollars upfront for litigation costs.
I was looking for an agency that wasn't overpriced just because they could be and because they cornered the market. Steno broke through that norm in the industry.
As a new law firm owner, I said, "sign me up!"
What did you think once you started using Steno Connect for remote depositions?
I defended a remote deposition where the opposing counsel selected Veritext as the court reporting agency. The entire process was complex. I had to download software, create a username and password, and navigate through folders and subfolders just to access the exhibits. It was very confusing.
In the same case, I used Steno Connect for my remote deposition, and the ease and simplicity of the platform gave me a clear advantage over the other side.
Steno Connect is one of the most accessible, user-friendly platforms that I have ever used.
I like the fact that the witnesses don't have to download anything to join the remote deposition or to view exhibits; all they need is a web browser to participate.
That's a huge deal, and other agencies haven't been able to replicate it yet.
The simplicity of exhibit sharing with Steno Connect makes it easier to maintain the witnesses' focus and concentration. I can still achieve the trance-like state I try to establish when taking depositions. I can still squeeze out truthful testimony while I'm sharing exhibits remotely.
Finally, I have not had to work with the Steno Tech Assistants personally because I've never had a connection issue, but it's reassuring to know they are there.
That isn't the case with other software from other vendors. Glitching, freezing, dropped calls, I've endured it all. Steno entered the market and understood the assignment. Steno Connect is like the Rolls Royce of virtual deposition software.
Has Steno improved the way you litigate remotely?
At first, I was very anti-virtual deposition because I thought it would allow everybody to covertly coach witnesses or make viewing exhibits difficult.
Once I started using Steno, I was more than happy to do virtual depositions. The majority of my practice is focused on federal law and more often than not, people are in different states.
Instead of spending days arguing over who's going to fly where for what deposition, all parties typically agree to join remotely, and that issue is off the table.
I would also say the way Steno provides exhibits, files and transcripts is a step above the rest. From a visual standpoint, everything is polished, clean, clear and crisp.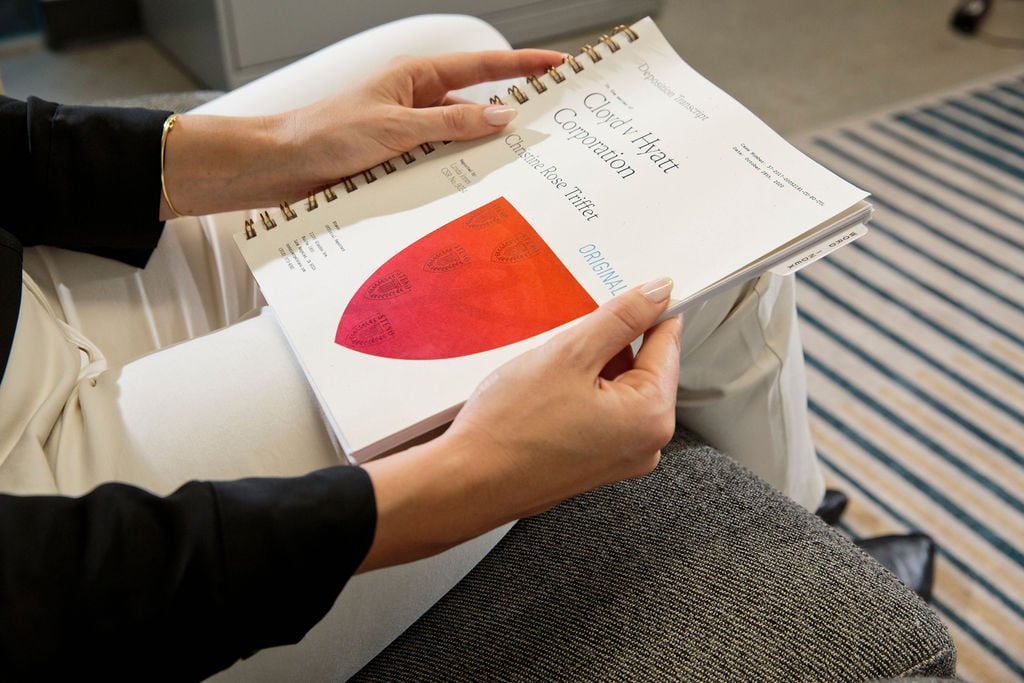 From a judge's point of view or the court's point of view, that added touch leaves an excellent first impression. Steno helps me present myself as someone sophisticated who works with high-quality vendors. Steno helps build my credibility and leave a good impression.
Presentation and appearance play an important role in litigation. Working with a reputable vendor like Steno has a subtle effect on my presentation and impacts my ability to win a case.
What is your experience working with team Steno?
The concierge@steno.com email address is incredibly responsive.
Anytime I notice a deposition, I just attach it to the email and include any additional services I want, like video. In five to 10 minutes, my account manager Katie responds, confirming my order.
There have been times where I've called or emailed with my hair on fire saying, "SOS, I need somebody now!" and Steno makes it happen.
Even though Steno is elegant and sophisticated, the customer service is warm and welcoming, making scheduling so much easier. They're with you every step of the way.
Steno also does an outstanding job hiring competent people. When I send over notices, the job pops up in my firm dashboard within minutes without any errors.
How has deferred payment for court reporting helped you as a firm owner?
For the plaintiffs I represent, it's nice for them to know they won't need to pay until after their case's resolution.
I tell my clients about DelayPay, to make them more comfortable signing up. I tell them not to worry because I won't have to ask them for down payments throughout their case with Steno's deferred litigation financing options.
It's made my life a little bit easier. I'm responsible, and I will pay my and my client's bills, even if I lose.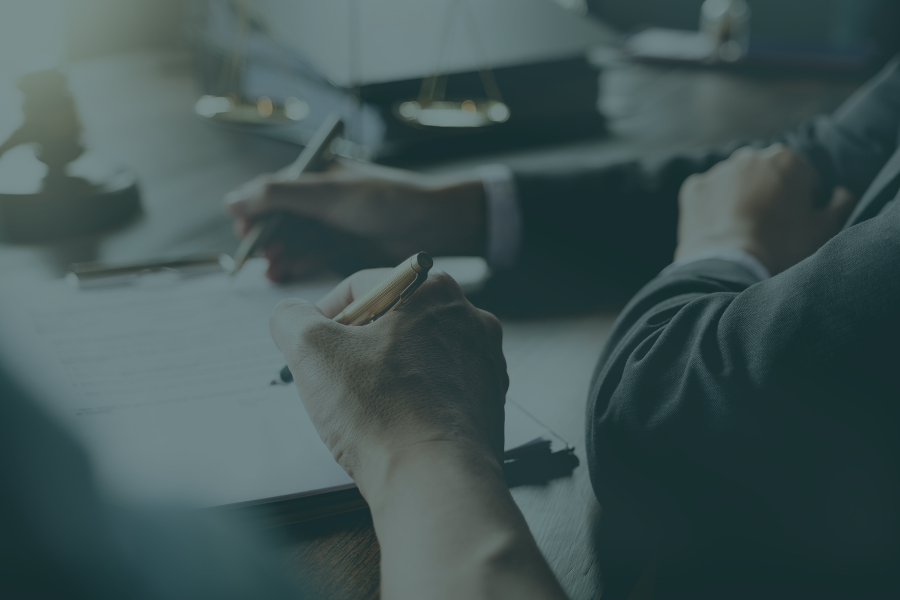 How does Steno compare to remote deposition vendors you've worked with?
Better than everyone else, and I'm never leaving. Steno is also cheaper, which is hysterical when I think about the thousands and thousands of dollars that large law firms like to spend on the same service of lesser quality. To me, the decision is clear.
Would I rather have it done right the first time for less money or pay a bunch of money for something that's not that great?
I tell everyone that I know to switch over to Steno. I feel like "the cool guy" who found you before anyone else.
TAGGED WITH:
Remote Litigation
,
Case Studies
Get the latest from The Brief directly in your inbox
AVAILABLE NATIONWIDE
The court reporting you need. The service you deserve.

When running a law firm, you have a lot on your mind: your cases, your clients, your cash flow. You need to meet your deadlines, work up your cases, and generate new business. So the last thing on your mind should be worrying about the details of depositions. Don't let financing or technical hurdles stand in your way.
Recommended for you: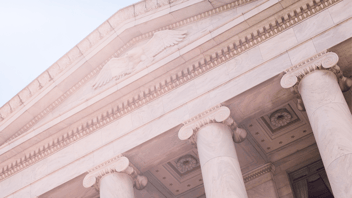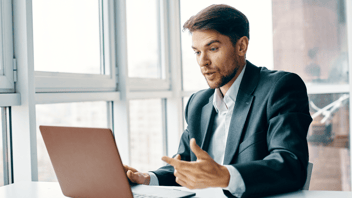 The Superior Court of Los Angeles County, the largest trial court in the nation, still has...
Read Blog Post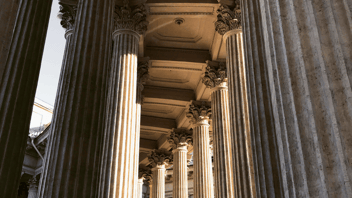 If you're still relying on demographics, even a little bit, during jury selection, stop and dig...
Read Blog Post