4 minute read
Day by Day at the NCRA Conference & Expo 2021
Live Coverage of Team Steno at the Event in Vegas
The National Court Reporters Association holds an annual conference & expo with the hopes of bringing together court reporting, captioning, and legal videography professionals from around the world. The theme of this year's event is "Together We Shine Brighter," and what better place to live that theme than Las Vegas, Nevada!
From July 29th to August 1st, Steno team members are taking part in the conference at the beautiful Planet Hollywood Resort and Casino.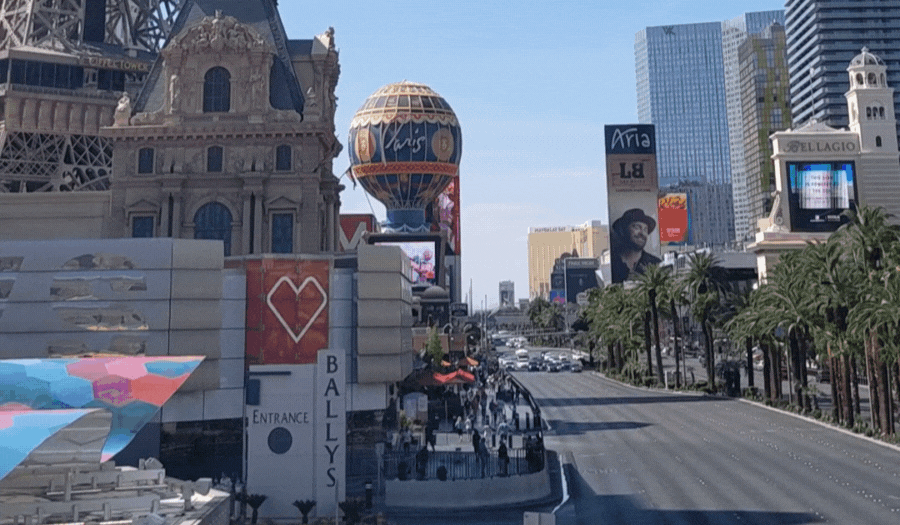 Thursday, July 29
After a few hours of travel, Team Steno landed in Vegas. NCRA 2021, we've arrived!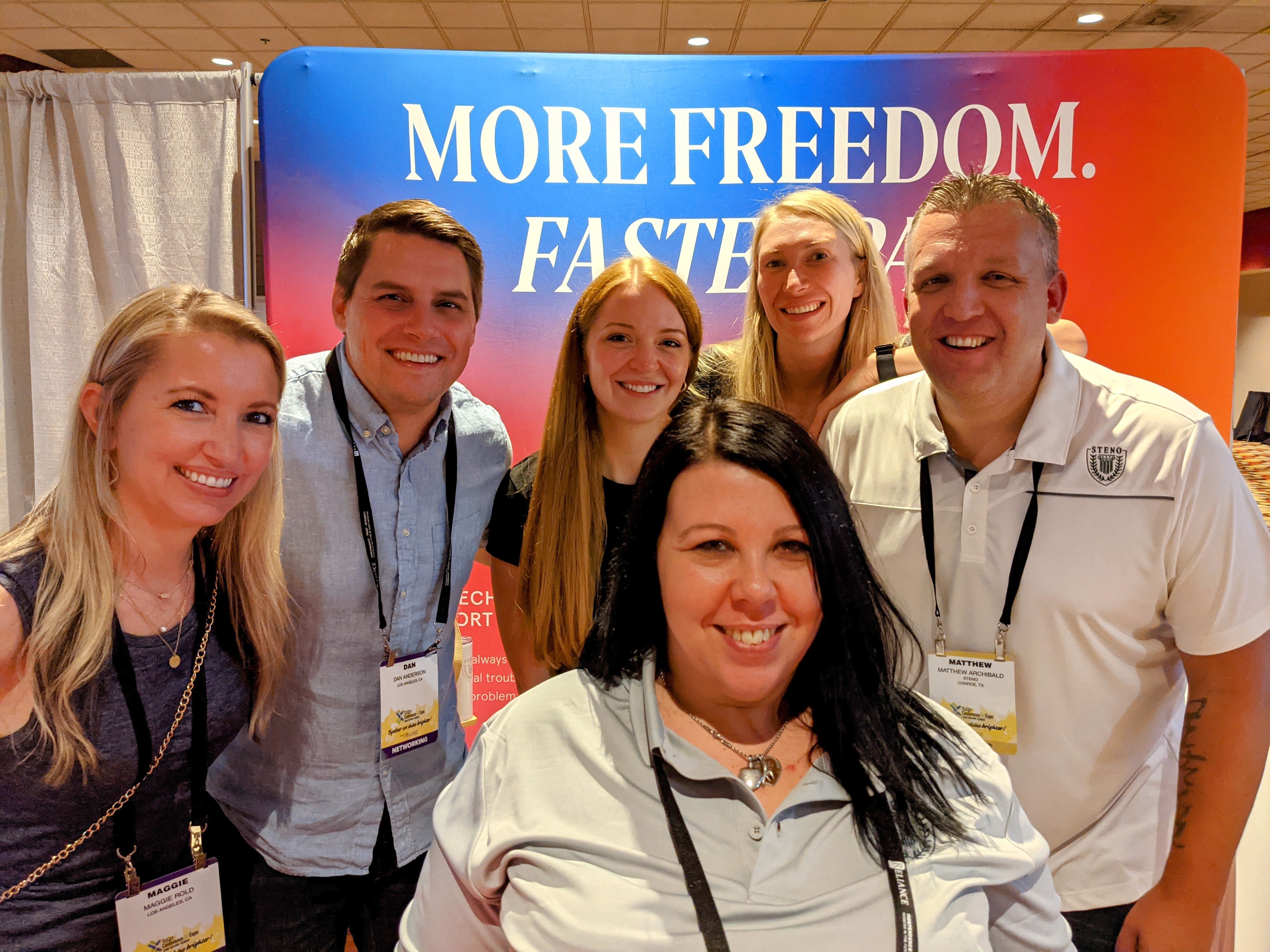 Steno team members from left to right: Maggie, Dan, Rachel, Nicole, Leann, and Matthew
Guinness Challenge, Fastest Realtime Court Reporter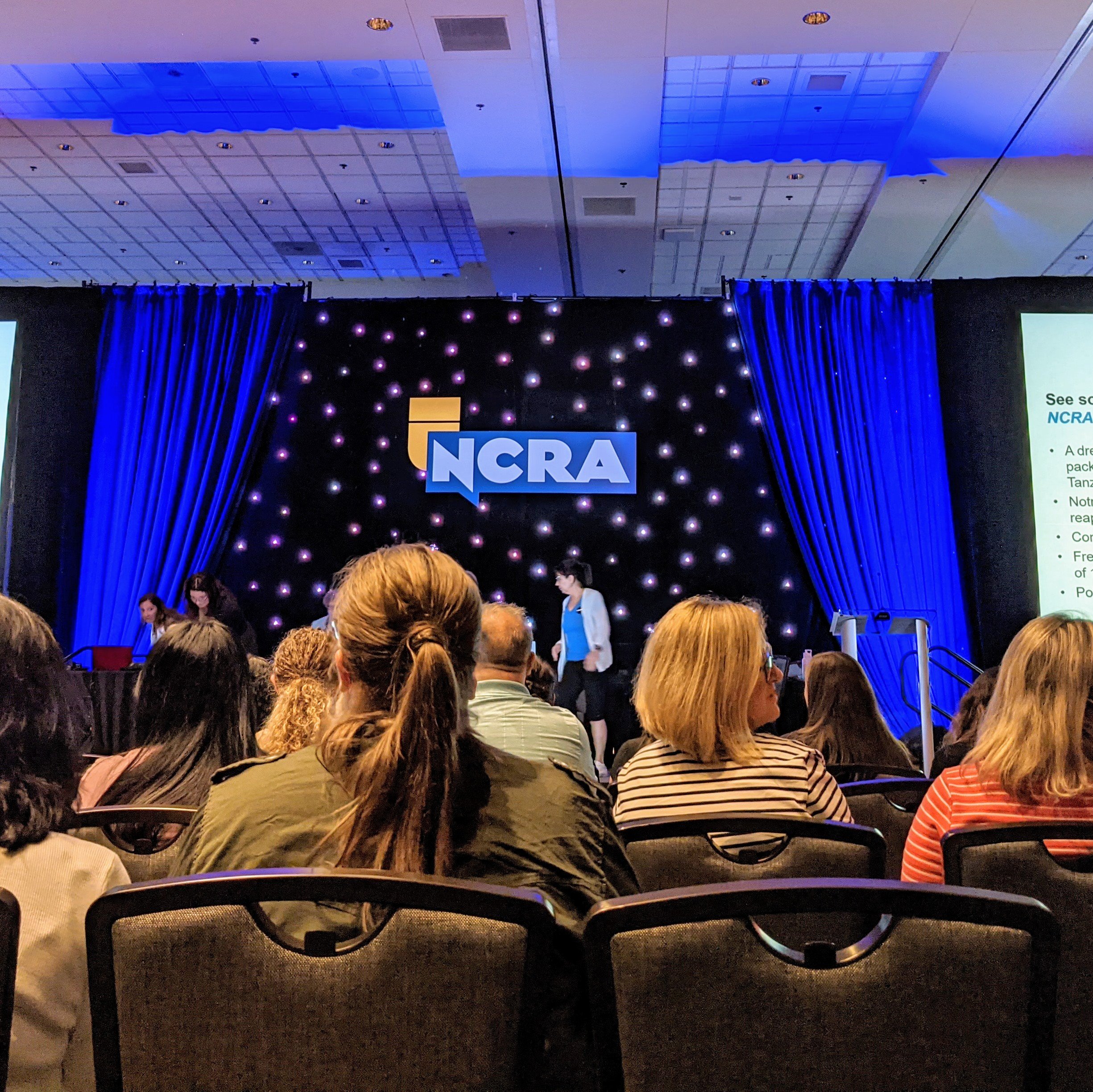 We stopped by the Guinness Challenge to see if the 2004 world record speed of 360 words per minute at a 97.23 percent accuracy rate can be broken. The last attempt to break the record was held at the 2013 NCRA Convention & Expo.
Unfortunately, the record was not broken, but several contestants came close. There's always next year!
Opening Reception
Chief Technology Officer Dan and Court Reporter Manager Matthew showcase our online job marketplace to reporters from New York.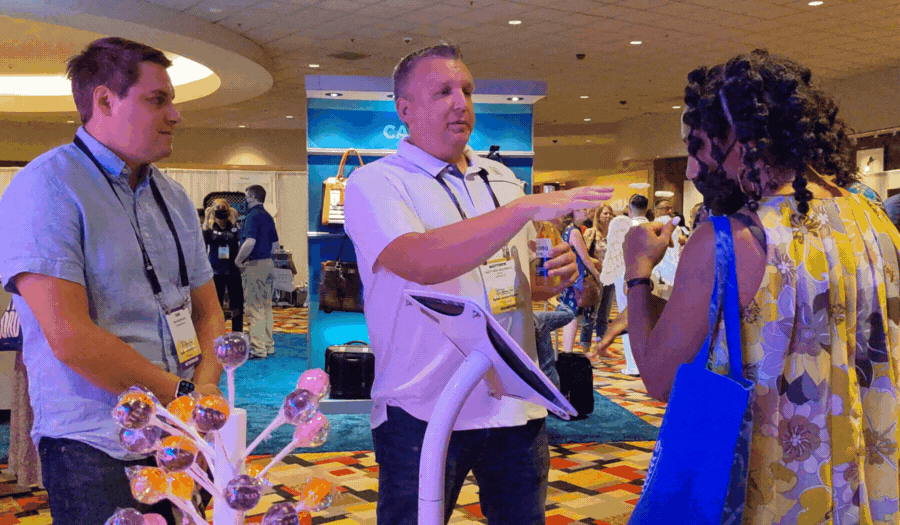 If you're at the event, come by and see us at booth #23 to get Steno SWAG, including power banks, planners, tote bags, sunglasses, and more.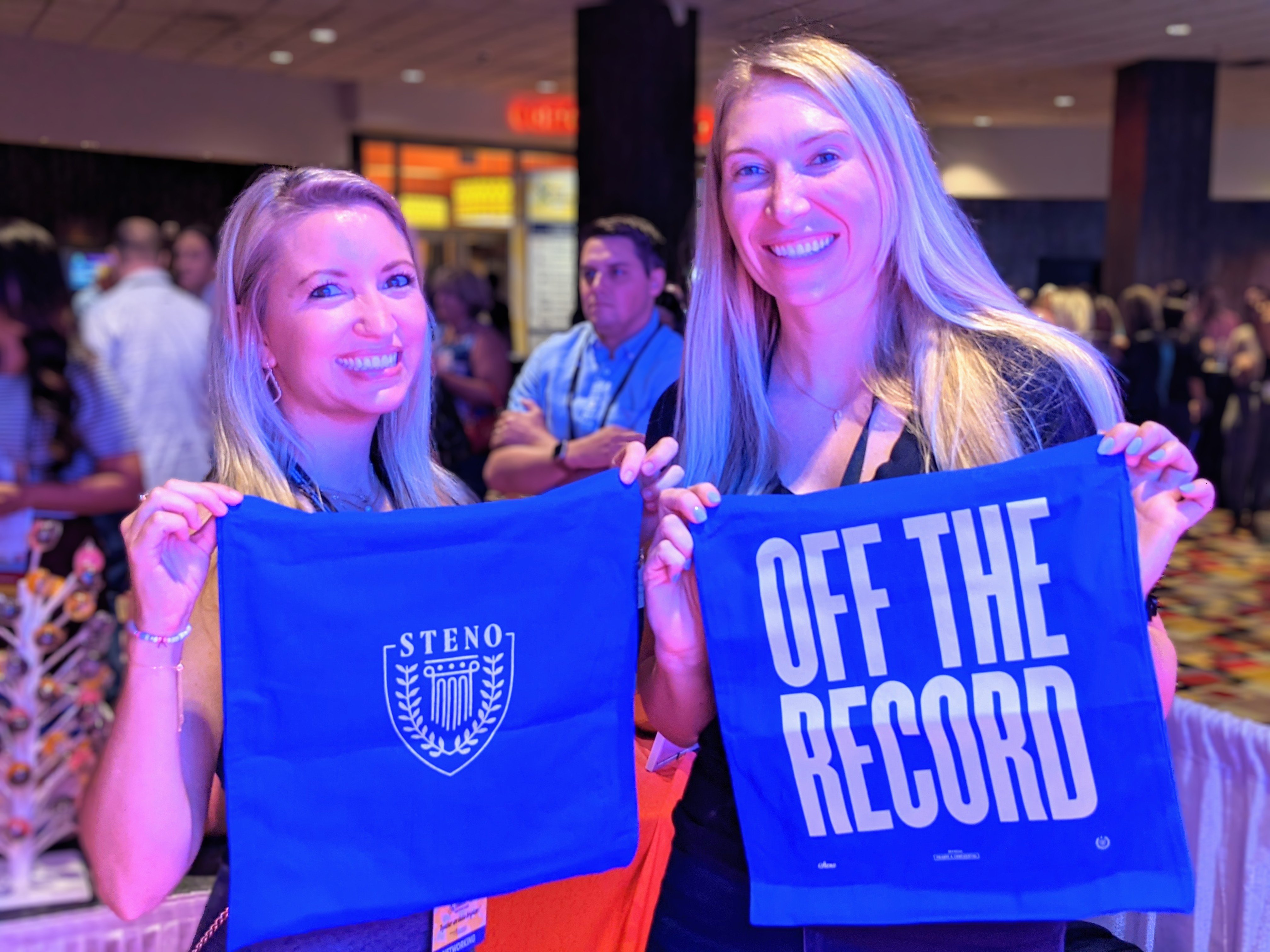 Director of Customer Success Maggie and Marketing Coordinator Leann promise to keep what happens at our booth off the record!
Friday, July 30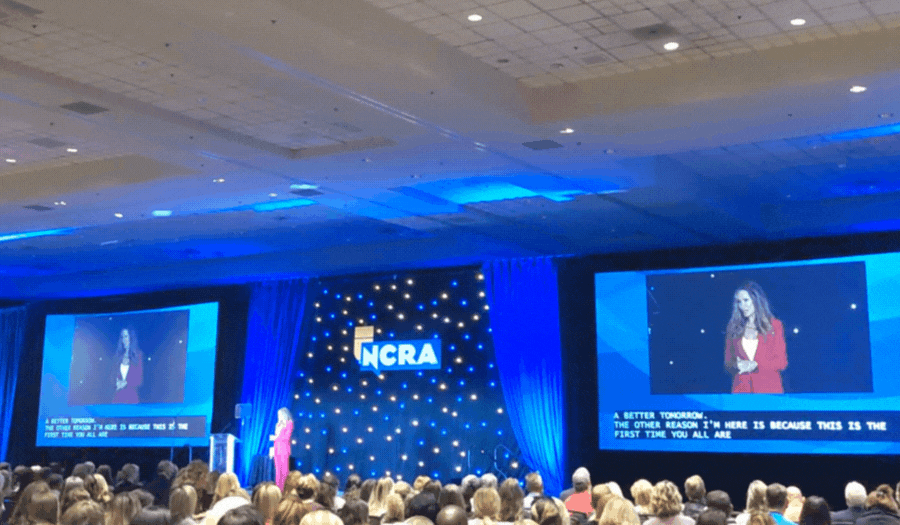 Keynote Address
American entrepreneur Debbi Fields, founder of the Mrs. Fields cookie brand, gave the keynote address that kicked off the day's sessions.
What advice did the founder of the nation's most visible, successful dessert empire have to share? Don't be afraid to fail and S.M.I.L.E. Seize moments in life every day!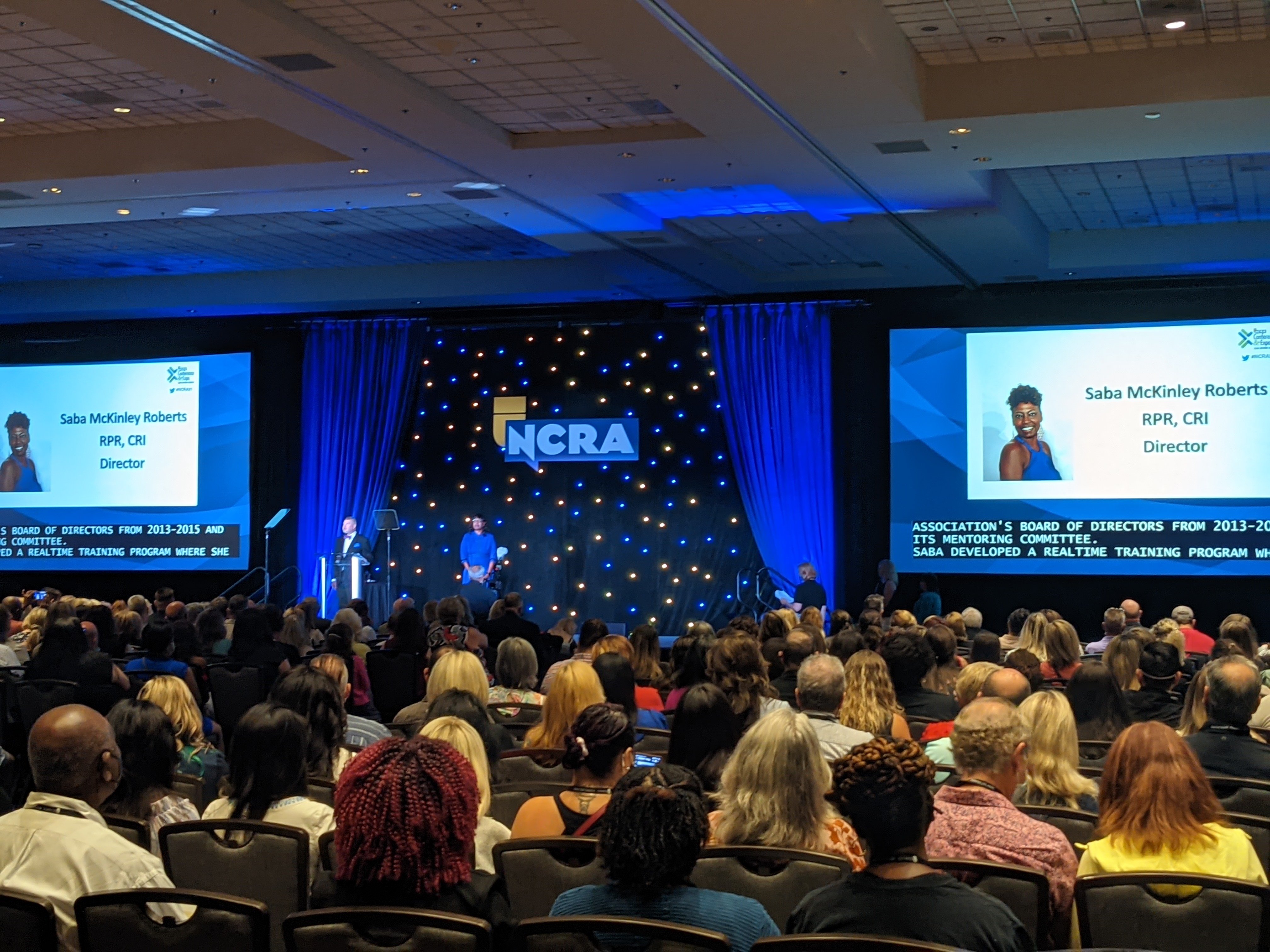 Installation of Officers and Directors
Saba McKinley Roberts, RPR, CRI, and now a member of the National Court Reporters Association Board of Directors! How's that for making waves?
We love to see the court reporters we work with succeed, whether it's in the courtroom or on stage! So we're sending all our support to Saba as she takes on this experience!
Friday's Raffle Winner
The winner of Friday's beach getaway basket raffle was Robyn Riley.
We closed out the day by inviting a group of the court reporters we work with to dinner at the Planet Hollywood Strip House Steakhouse.
After sharing a few stories over drinks, we turned in for the night to get ready for another full day on Saturday.
Saturday, July 31
The final full day of the conference was packed full of informative, educational sessions, fun in the expo hall, and the closing gala.
Saturday Raffle Winner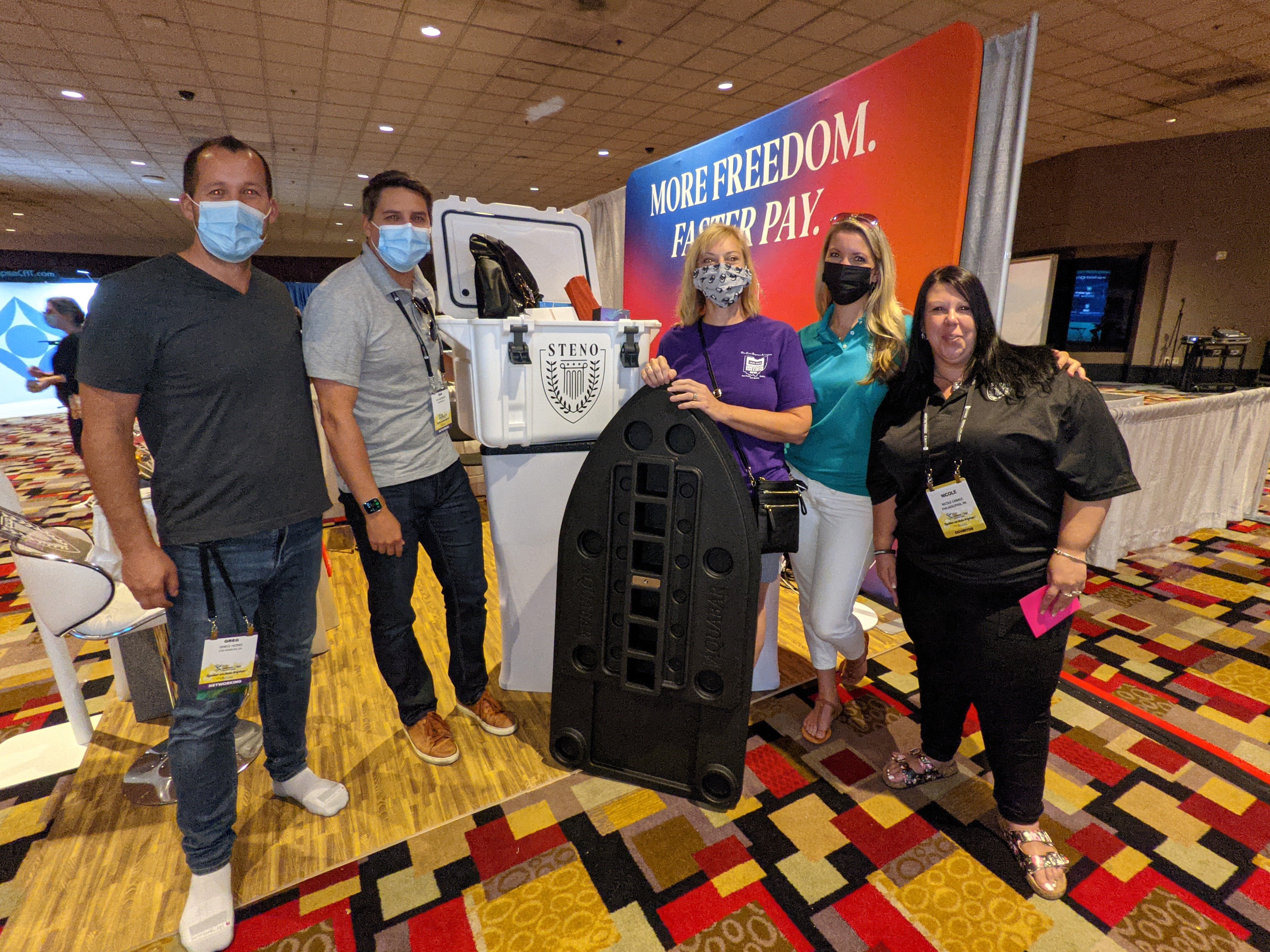 The winner of our ultimate pool party raffle giveaway, worth more than $1,000 in combined value, was Donna K. We hope she invites us to her next pool party.
Member Recognition Gala, "It's Your Time to Shine"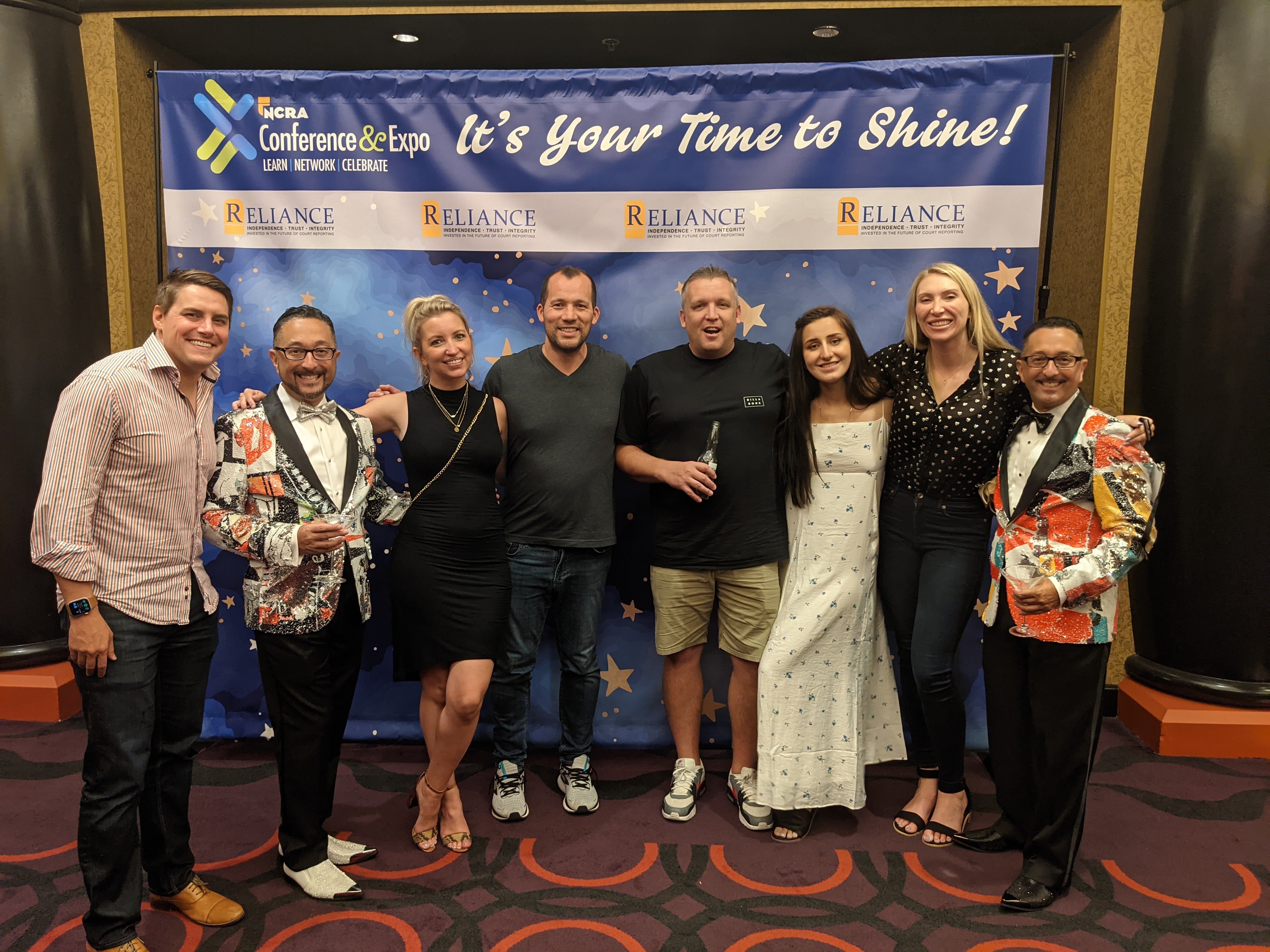 Team Steno with two members of the Florida Court Reporters Association at the gala.
NCRA's conference has come to a close, but we can't wait for our next opportunity and meet the court reporters and lawyers who help us do what we do! Huge thanks to NCRA for hosting and their sponsors for making this conference possible.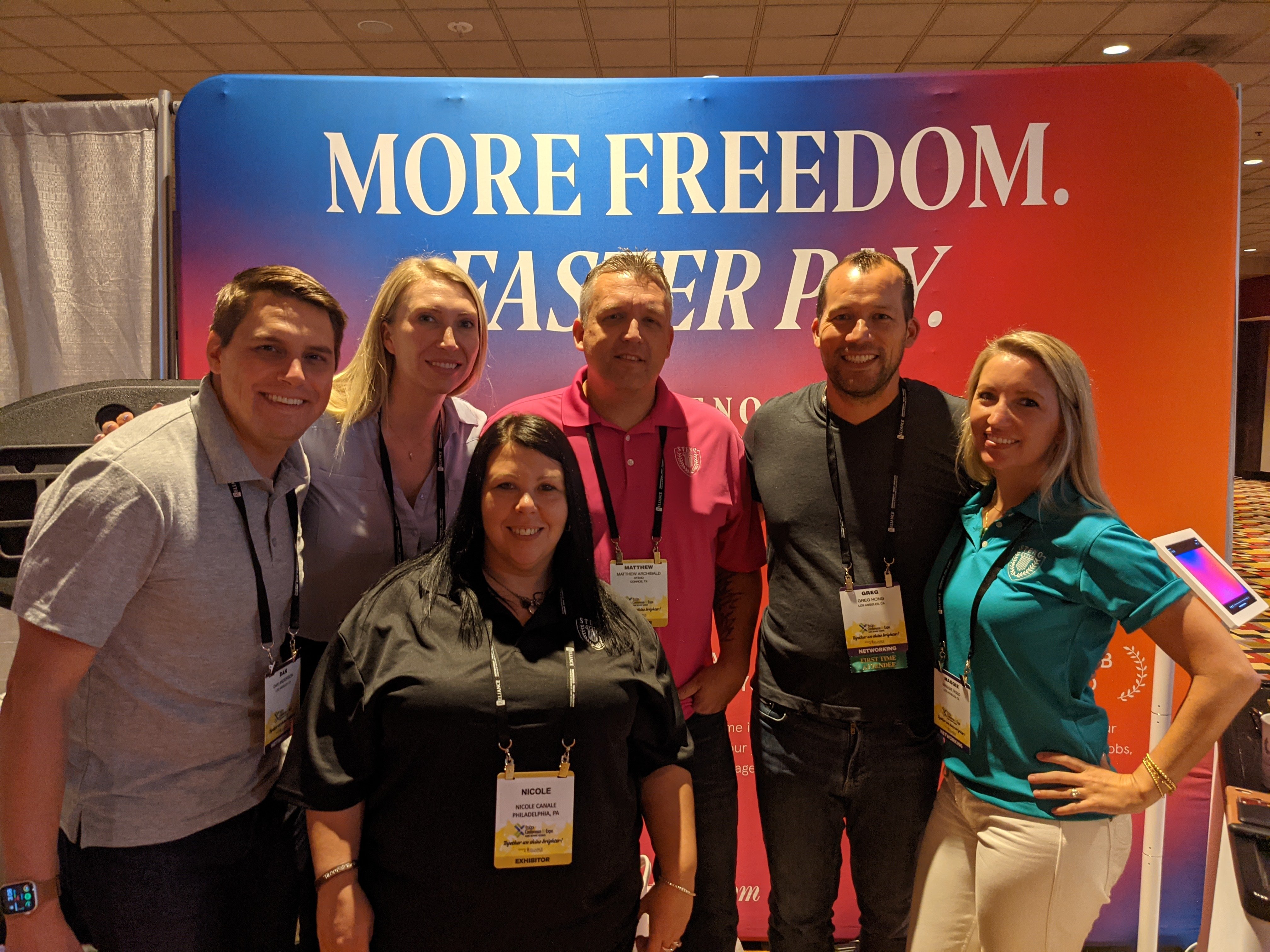 Follow along to see where we're headed next on Instagram @steno_reporters or on Facebook @stenocourtreporting.
Steno Agency, Inc. NV: Firm #108F
TAGGED WITH:
Community
,
News and Updates
,
Continuing Education
,
events
Get the latest from The Brief directly in your inbox
AVAILABLE NATIONWIDE
The court reporting you need. The service you deserve.

When running a law firm, you have a lot on your mind: your cases, your clients, your cash flow. You need to meet your deadlines, work up your cases, and generate new business. So the last thing on your mind should be worrying about the details of depositions. Don't let financing or technical hurdles stand in your way.
Recommended for you: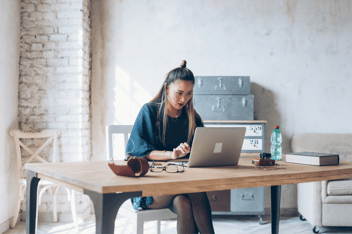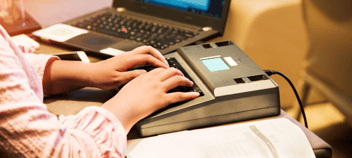 With the advent of COVID-19, moving into a virtual world became increasingly necessary for court...
Read Blog Post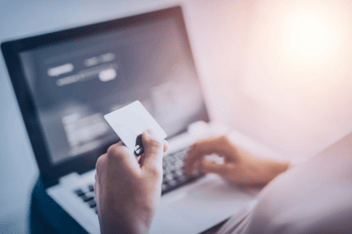 In 2021, Steno expanded our services to attorneys practicing in New York. With that expansion, we...
Read Blog Post