3 minute read
How Can I Protect My Client's Sensitive Information?
The digital age is transforming virtually every industry, and the legal field is no exception. Modern tools and techniques like eDiscovery, legal research analytics, automated document assembly, and e-filing are streamlining and improving the traditional litigation process.

Yet this digital transformation also creates increased cybersecurity risks. Law firms are especially vulnerable because of the sensitive client and case data. Allowing your practice to fall victim to cyberattacks compromises the security of this data and could negatively impact your client's trust and loyalty over time.

Many legal practitioners are left wondering: "How can I protect my client's sensitive information?" The answer is implementing the best cybersecurity practices and taking industry-specific measures to protect your clients and their confidential information.
Understanding Various Types of Cybercrimes
Cybercrime can come in many forms, so familiarizing yourself with each type can help you build solid defenses. The two main types of cybercrime are ransomware and computer and network intrusions.
Ransomware is malicious software that may be mistakenly downloaded onto your firm's network. It aims to infiltrate your servers and lockdown essential files so cybercriminals can demand a ransom to restore your access.
Meanwhile, computer and network intrusions occur when unauthorized parties access your network via hardware or software. From there, cybercriminals can perform acts such as identity theft and fraud. This can cause severe downtime to your organization, costing you money. Your clients may also be exposed to personal and financial risks in a worst-case scenario.
Though each cybercrime offers a unique threat, there are three strategies you can use to protect your law firm, your clients, and yourself from falling victim to these cyber-based attacks.
Adopt Firm-Wide Cybersecurity Measures to Protect Client Information
Human error contributes to 95% of all cyberattacks, so most cybercrimes can be prevented if your firm practices good digital hygiene.
For example, ransomware is often downloaded accidentally through attachments from phishing emails, which are meant to look like authentic communications from major institutions like banks. Links clicked from unknown sources can also trigger a download.
Training staff members to spot these emails can increase your safety significantly. You can also limit access to sensitive client information based on a need-to-know policy.
Additionally, consider taking the following steps with all employees at your law firm:
Require the use of strong passwords
Subscribe to robust antivirus software plans
Download security updates on all hardware and software regularly
Implement Industry-Specific Digital Safety Solutions
Service Organization Control (SOC) 2 Type II reports and Health Insurance Portability and Accountability (HIPAA) are two significant compliances law firms must contend with the most. SOC 2 Type II acts as internal control over how well a company protects customer or client data. HIPAA prevents sensitive healthcare information from being disclosed without knowledge and consent.
When working with court reporting and litigation support services providers or using legal tech software, ensure the products and services you're using comply with both. At the start of each new partnership, ask what safety and security measures the vendor has in place.
Consult a Data Security Professional
Traditional data security experts can assess your law firm's digital safety to eliminate any possibilities of infiltration on a physical level. Information technology auditors and security analysts can help to ensure your firm's network is thoroughly appraised.
Make the most out of your investment in their expertise by putting their recommendations into action. For example, they may suggest that you migrate client information to a dedicated off-site server. This equates to putting client data security in the hands of experts, an area of knowledge legal professionals may not be well-versed in.
Securing your sensitive client data can be a daunting task, but these tips provide a comprehensive roadmap for you to follow.
---
Interested in seeing how Steno's technology helps keep your sensitive case details safe? Book a demo with our team to discover how the Steno videoconferencing platform provides law firms secure access to best-in-class remote deposition and remote litigation services.
If you are interested in working with us as a court reporter, please email concierge@steno.com.
TAGGED WITH:
Technology
,
Continuing Education
Get the latest from The Brief directly in your inbox
AVAILABLE NATIONWIDE
The court reporting you need. The service you deserve.

When running a law firm, you have a lot on your mind: your cases, your clients, your cash flow. You need to meet your deadlines, work up your cases, and generate new business. So the last thing on your mind should be worrying about the details of depositions. Don't let financing or technical hurdles stand in your way.
Recommended for you: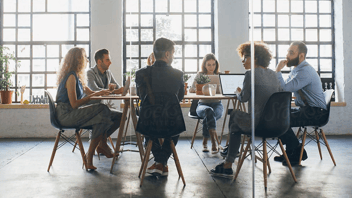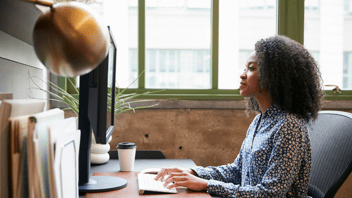 Introducing Steno's latest innovation designed with your needs in mind: instant job booking from...
Read Blog Post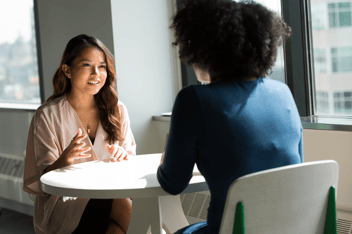 Does your court reporting agency provided dedicated account management for you and your team? It...
Read Blog Post