5 minute read
Steno Employees Retreat to Los Angeles for Company Culture Building and Collaboration
Live Coverage of the 2022 Steno Staff Retreat
Since Steno offers full-time and part-time remote jobs across the United States, it can be challenging to coordinate an in-person meet up for our fully-remote, nationwide team. Luckily, we have a solution: the 2022 Steno staff retreat!
From April 29-May 1, Steno has invited our legal tech experts to come together in Los Angeles, our company's birthplace and headquarters, to experience the local sights and food and get to know each other.
This company retreat is another Steno work perk that ensures our core values extend to our staff and our clients. We are committed to treating our remote team with the same hospitality they provide each day, while celebrating their countless efforts to make Steno services as innovative and highly reliable as possible.
Keep reading to see live updates from this special Steno-staff event.
Thursday, April 28
Suitcase secured! Steno team members located outside of California use their retreat travel package to fly themselves and their luggage to Los Angeles.


After successfully checking into the Hotel June, Steno members are greeted by Eric and given their first surprise: commemorative retreat swag bags.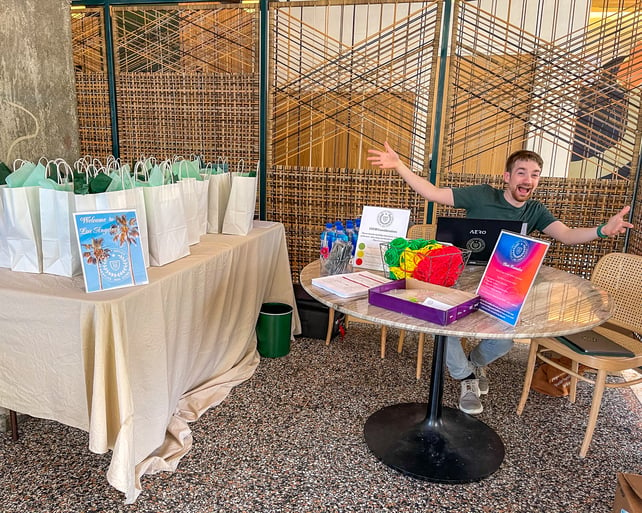 Speaking of swag, something tells us fellow teammate Emily is excited about her new Steno fanny pack.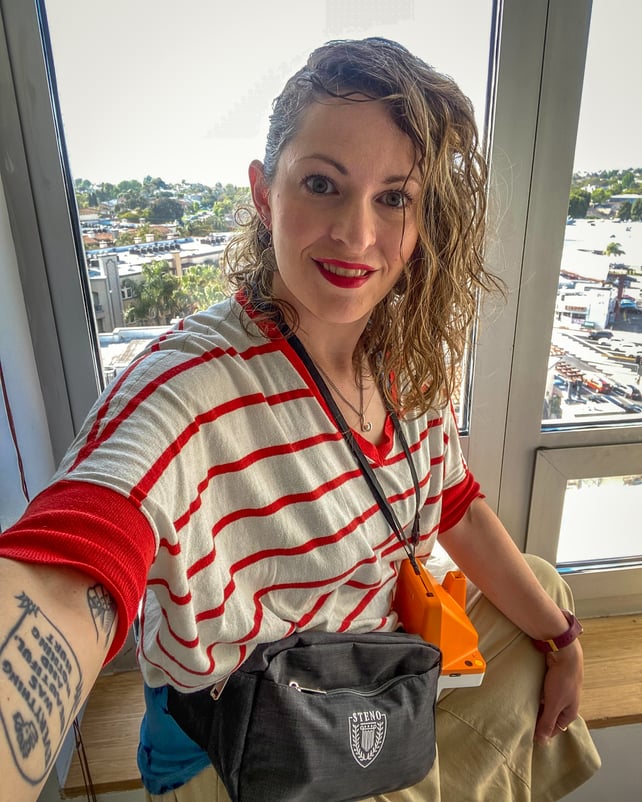 Time to dine! Steno team members James and Cole stop for a bite at All Seasons Brewery.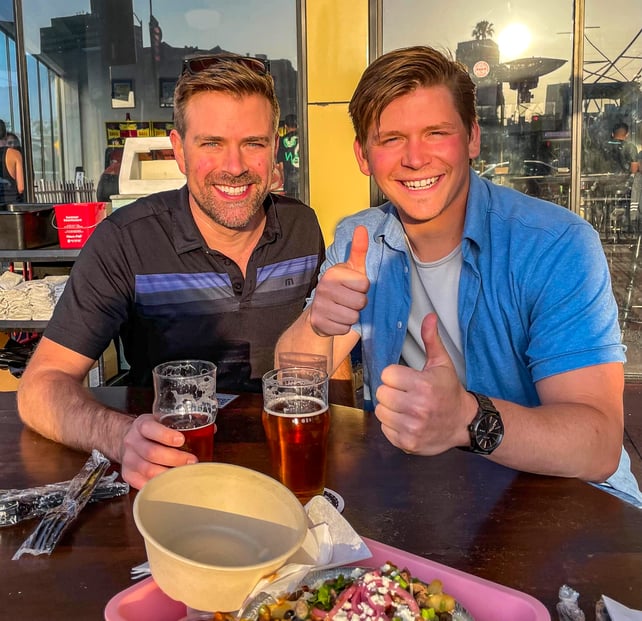 Friday April 29
The last wave of Steno employees start arriving in Los Angeles. Teammates James and Karin commemorate their flight with a quick selfie.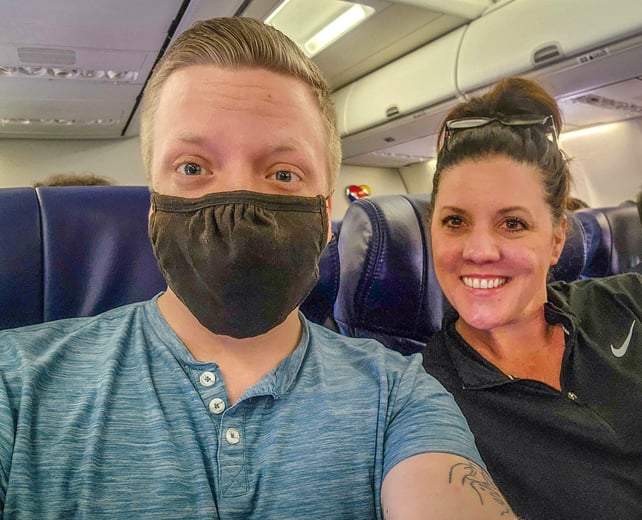 The laughs have just begun! Mike and Dylan are found sharing a lively conversation (and maybe an inside joke) at one of Hotel June's spacious lounge areas.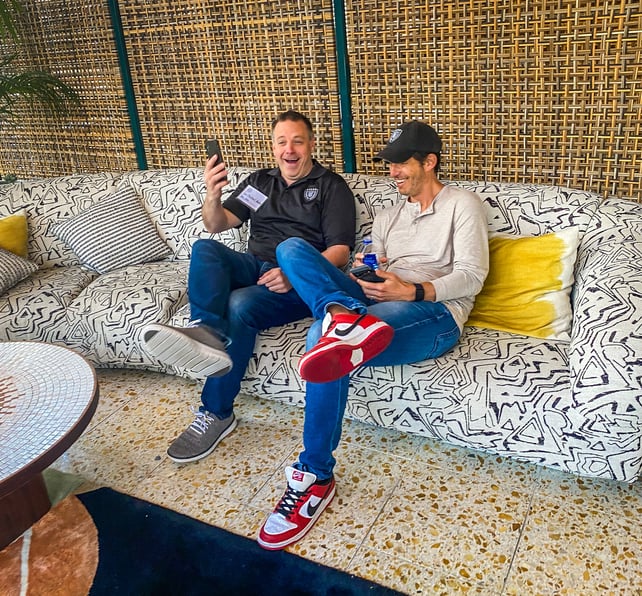 Every staff retreat needs some creative collaboration. Steno team members Emily, Zinger, and Carly show off their artistic side with personalized name tags.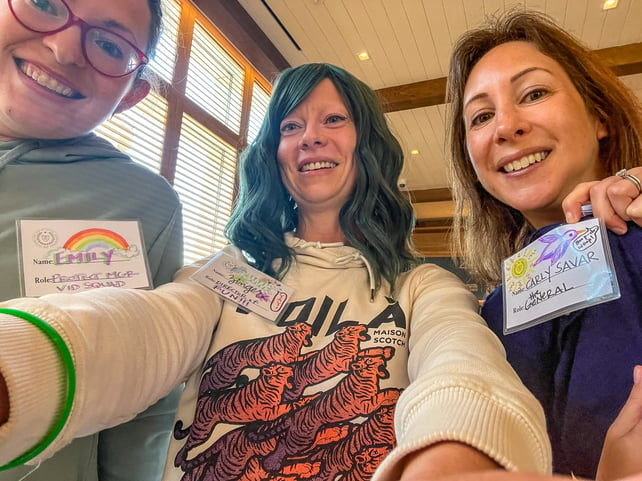 Ready, set, bowl! The Steno Operations team gave us an extra dose of Friday fun by hosting a few lanes at Bowlero Los Angeles bowling alley.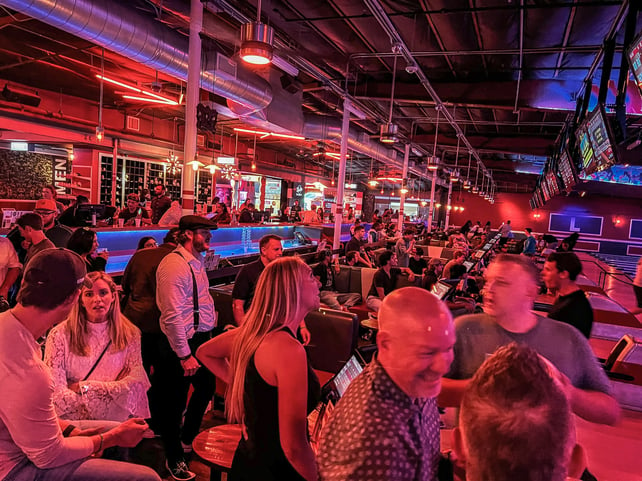 Saturday, April 30
Today's itinerary is packed with unique company retreat activities. Teammates Justin, Griselda, and Shantay snap a picture before heading out and starting their Los Angeles adventures.
He's king of the world! Minhtam helps Albert strike a cinematic pose while enjoying some deep-sea fishing.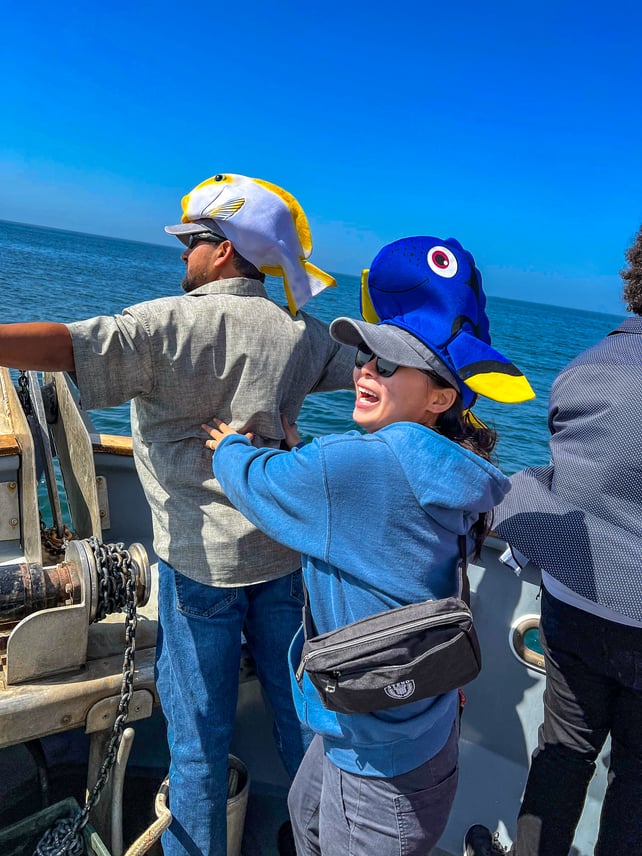 Crewmates James, Jackie, Luke, Haley, and Juan set sail for adventure on the Pacific Ocean.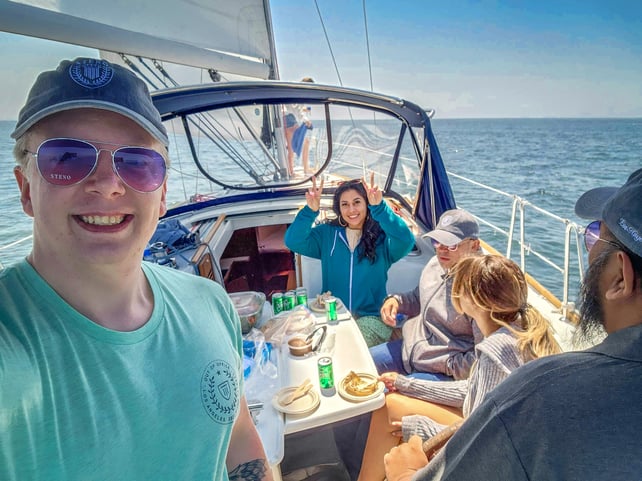 Alakazam! The Magic Castle in Hollywood Hills hosts a magical Steno luncheon full of good food and even better surprises.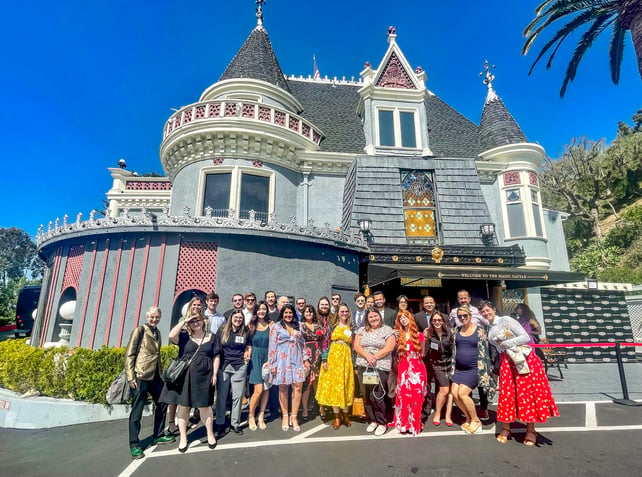 What a perfect day for some fresh air. This Steno squad takes a break from their scenic hike for a group photo. These adventurers are undoubtedly working up an appetite for their bougie lunch off the Pacific Coast Highway.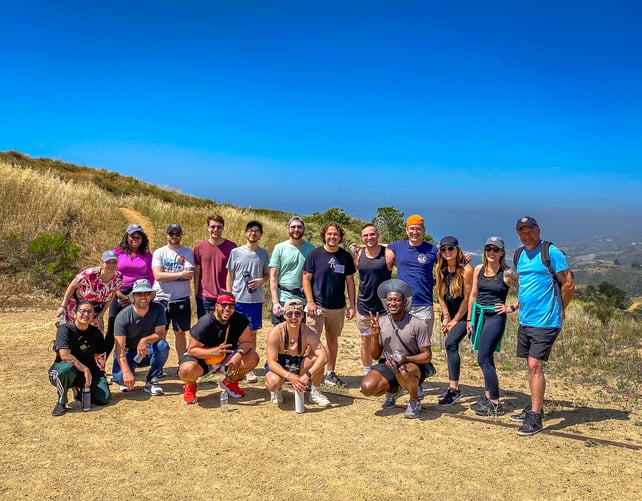 Who's ready to hit the ice? The Steno team takes some curling lessons at the Southern California Curling Center.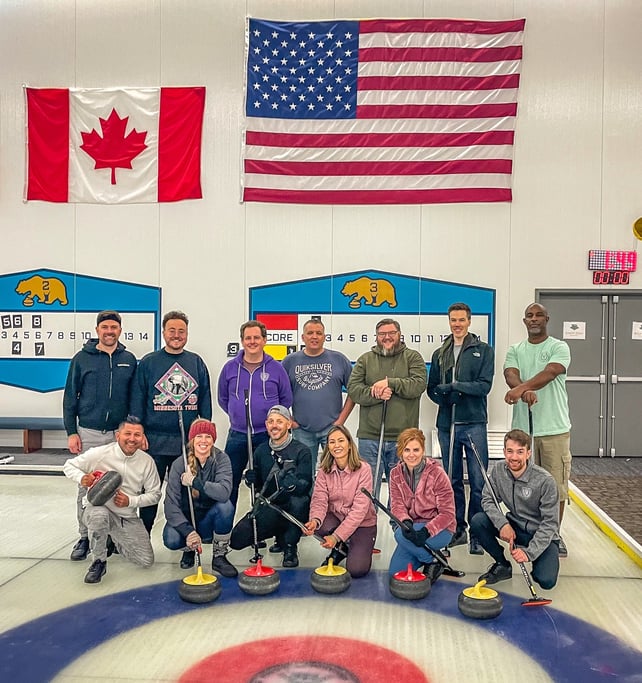 ---
The Steno staff retreat enables us to deepen conversations and enjoy new experiences with our fellow teammates. Building these connections impacts our clients, too. When staff relationships are stronger, our clients receive more seamless, and efficient service. We look forward to hosting more fun opportunities to celebrate the hospitality, reliability, and innovation our staff provides throughout the year.
Interested in a fully-remote, legal tech career at Steno? Explore our latest remote-job opportunities.

Follow along to see where we're headed next on Instagram @steno_reporters or Facebook @stenocourtreporting.
TAGGED WITH:
Community
,
News and Updates
Get the latest from The Brief directly in your inbox
AVAILABLE NATIONWIDE
The court reporting you need. The service you deserve.

When running a law firm, you have a lot on your mind: your cases, your clients, your cash flow. You need to meet your deadlines, work up your cases, and generate new business. So the last thing on your mind should be worrying about the details of depositions. Don't let financing or technical hurdles stand in your way.
Recommended for you: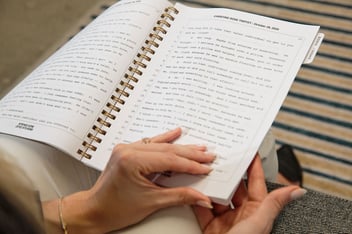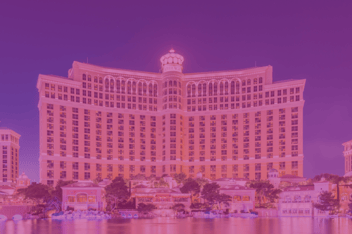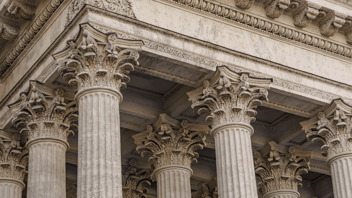 Steno was founded by a trial attorney, a computer engineer, and an experienced entrepreneur in...
Read Blog Post