6 minute read
Five Lessons Steno Learned from Law-Di-Gras 2022
What a weekend! Once again, the Steno team packed their bags to attend the annual Law-Di-Gras conference. Hosted at the Omni La Costa Resort & Spa from July 14-17, this event invites medical and legal experts to converse and educate one another on the trends and findings connected to personal injury litigation.

Though the festivities have come to a close, we can't help but reminisce on the lessons Law-Di-Gras 2022 taught us.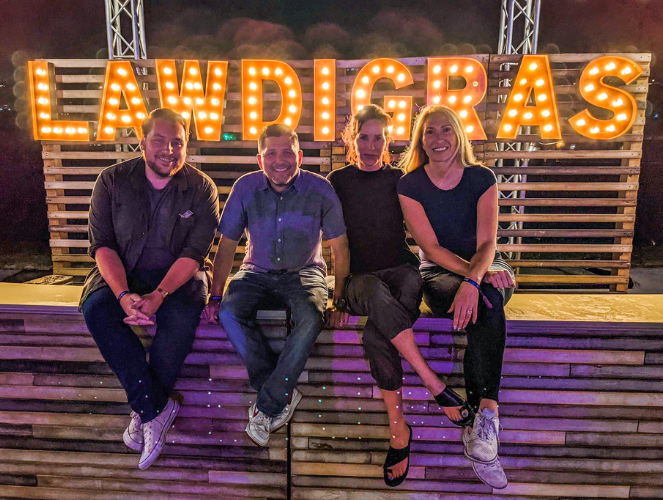 Steno teammates Nick, Mat, Leanne, and Shelia lounge by a luminous Law-Di-Gras sign.
Great Fun Can Come from Good Deeds
Everyone deserves access to justice. This idea continues to inspire many legal professionals who dedicate their time and talents to making such a statement true. One way justice for all is fought for outside of the courtroom is through the works of charity.

Law-Di-Gras 2022 started its festivities with its first Charity Golf Tournament. Attendees brought their clubs and best costumes to the Omni La Costa Resort & Spa's golf course to donate to the Weston Wayne's Warrior Foundation. Created to honor the life of Weston Wayne Robertson, this foundation brings financial support to families struggling with childhood cancer.
All proceeds collected from this tournament were given to the foundation to further their mission of bringing medical help and justice to those in need.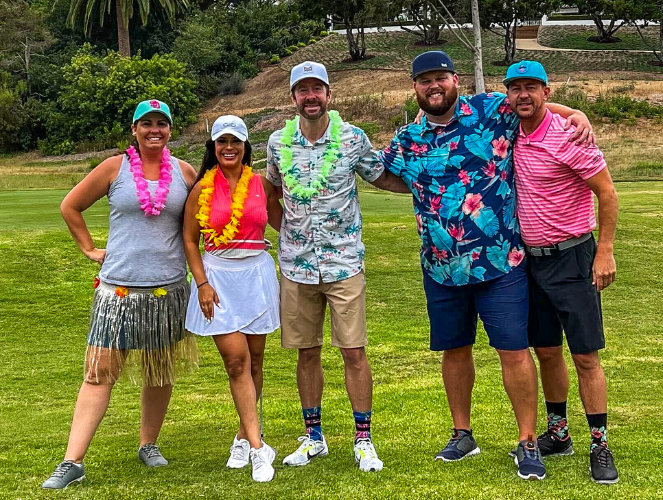 Ari joins this team's tropical theme during the Law-Di-Gras golf tournament.
Don't Hesitate to Be a Conversation Starter
Personal injury lawsuits often lead attorneys to confide in a doctor's medical knowledge to strengthen their case. Despite this collaboration existing, there can be times outside the courtroom where one party wants to educate themselves about the other's profession.

Law-Di-Gras offers both parties the opportunity to engage in such educational discussions. However, these conversations can't exist without having a professional start them. Dylan Ruga, Steno's President & CLO, became a Law-Di-Gras conversation starter by joining the event as a panelist speaker.
Ruga represented Steno and his firm the Stalwart Law Group as he offered tips on deposition preparation and execution during the Friday morning panel Walk This Way - A Deposition Workshop. The conversation was further amplified by the legal expertise of fellow panelists Brandon Simon of The Simon Law Group, Ariella Perry of the Wilshire Law Firm, and Sarah Kim of the Chang Klein, LLP.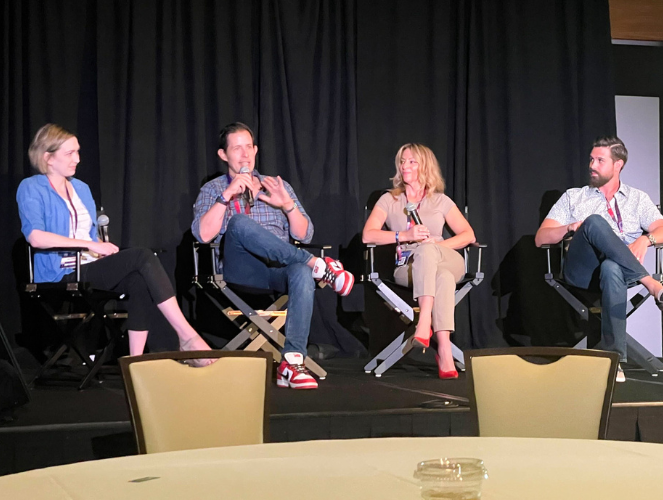 Sarah Kim, Dylan Ruga, Ariella Perry, and Brandon Simon discuss deposition strategy during their Law-Di-Gras panel.
Innovation Opportunities Exist Everywhere
The legal industry is an ever-changing space, and only those with innovative mindsets can convert these changes into opportunities. The importance and power of innovation is why Steno lists it as a core value. Though our day-to-day innovation relates to modifying our legal tech services, we decided to add an innovative snacking choice to Steno's outdoor venue.

It's easy to work up an appetite while exploring Law-Di-Gras' large venue. To help fight off that hunger, our team opted to provide a special treat: cotton candy. Aside from each treat being made to order from our machine, we served flavors as unique as this legal conference: Strawberry Champagne, Peach Bellini, and Mango Mojito.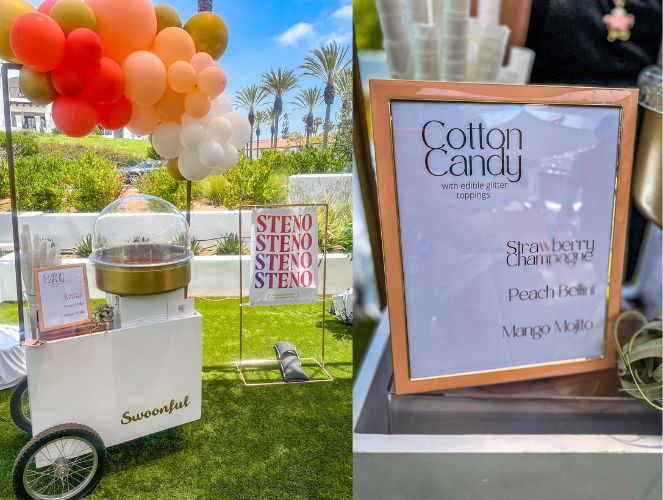 Nothing better than an afternoon sweet treat!
Remember to Play as Hard as You Work
Long work hours, stacks of paperwork, non-stop customer service incidents. As passionate as legal and medical experts are about their profession, dealing with the daily tasks required to complete their work can be overwhelming. The risk of becoming overwhelmed is why it's important to balance out career-based tasks with recreational activities.

Law-Di-Gras' schedule included activities that encouraged its attendees to take recreational breaks between enriching their professional knowledge. Aside from the previously mentioned golf tournament, Law-Di-Gras hosted two concerts during the weekend event.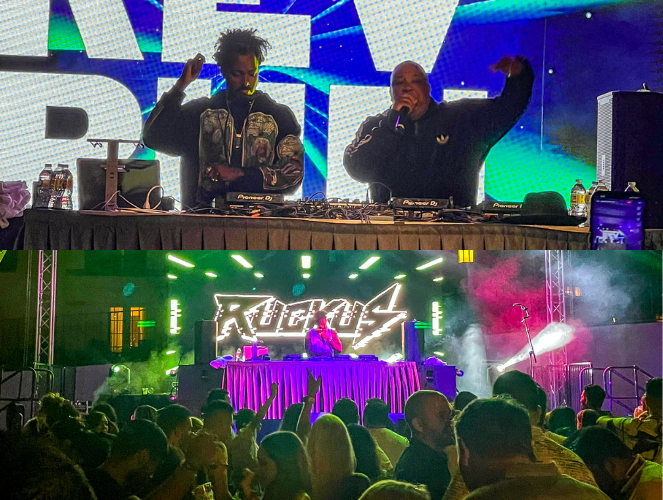 Law-Di-Gras guests party with Rev Run (above) and DJ Ruckus (below) on Friday night.
The first concert invited Law-Di-Gras goers to hear the stylings of Rev Run and DJ Ruckus on Friday night. The second concert on Saturday night brought guests back to the concert stage to party with Snoop Dogg. The focus on each occasion was not only to entertain attendees, but to remind them that bonding as a professional community is possible outside of work-driven spaces.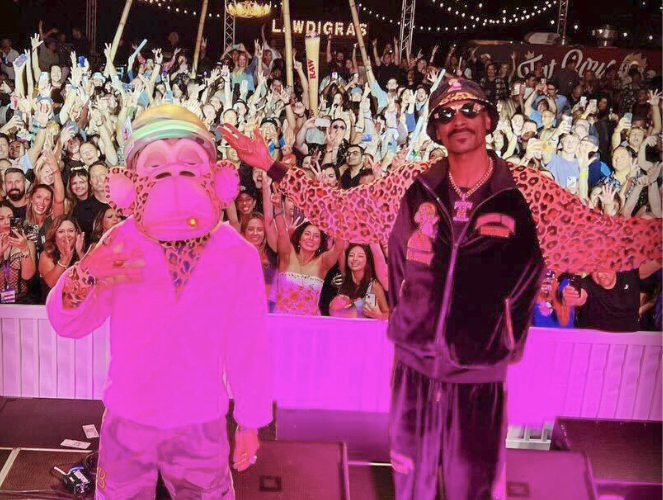 Snoop Dogg takes over the Law-Di-Gras concert stage.
Get Creative with Networking Icebreakers
Aside from educating peers, Law-Di-Gras has been dedicated to creating a space where legal and medical professionals can broaden their network of peers. After all, networks including peers with differing work experiences and backgrounds have a higher probability of garnering more diverse perspectives and discussions. Such levels of diversity can also lead to more comprehensive solutions to challenges affecting the majority of members in the same network.

Law-Di-Gras' networking opportunities greatly inspired the Steno team's weekend experience, as it allowed us to better understand what trending ideas and solution needs were being discussed among fellow peers in the industry. The best part? At Law-Di-Gras, anything can be used as a networking icebreaker.
For the Steno team, our venue's gaming area became our go-to way to introduce ourselves to newcomers and reconnect with return guests. Participating guests got to play with the following games:

Jenga featuring large Steno-branded blocks

A Connect Four-style game with Steno-branded chips

Bucket toss with whiffle balls

Cornhole with multicolored bean bags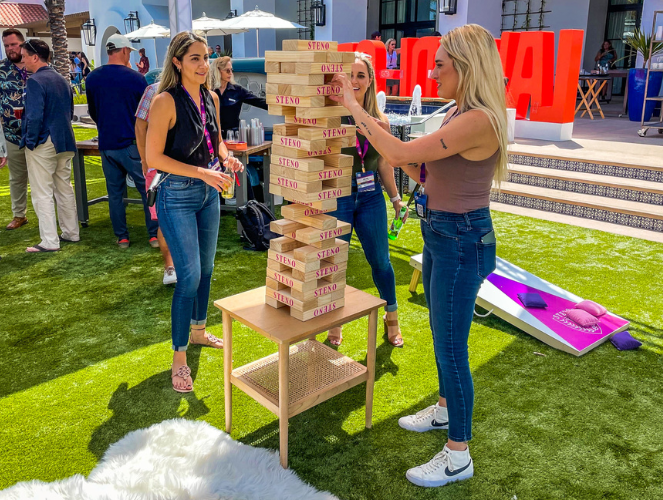 Guests enjoy a game of Jenga at Steno's outdoor venue.
---
Interested in seeing how Steno's technology helps keep your sensitive case details safe? Book a demo with our team to learn more about our legal tech services and how our team is driven to innovating the remote litigation space.
You can also contact us by sending an email to concierge@steno.com.
Want to see more of our event adventures? Follow our LinkedIn, Instagram, Facebook, and Twitter to see where we go next.
TAGGED WITH:
Community
,
News and Updates
,
Continuing Education
Get the latest from The Brief directly in your inbox
AVAILABLE NATIONWIDE
The court reporting you need. The service you deserve.

When running a law firm, you have a lot on your mind: your cases, your clients, your cash flow. You need to meet your deadlines, work up your cases, and generate new business. So the last thing on your mind should be worrying about the details of depositions. Don't let financing or technical hurdles stand in your way.
Recommended for you: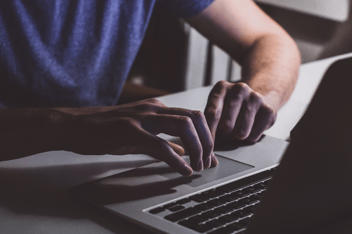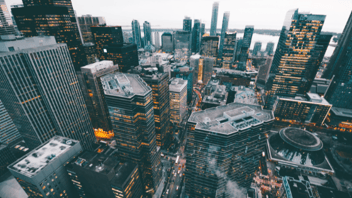 As an attorney, you invest in your case to ensure the best outcome for your clients. If your cases...
Read Blog Post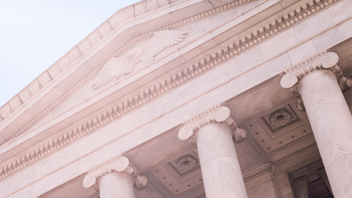 We are pleased to announce that Steno has completed our Series A1 round of funding led by Trust...
Read Blog Post